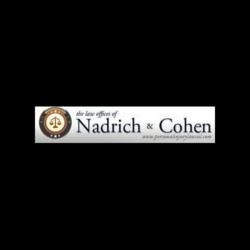 Los Angeles, CA (PRWEB) March 14, 2013
Nadrich & Cohen LLP, a California-based personal injury law firm, has just announced the launch of a new YouTube channel dedicated to personal injury and consumer information. According to attorney Jeffrey Nadrich, the firm seeks to use the channel as an ever-growing resource to help consumers better understand their rights and options.
Nadrich & Cohen specializes in injury cases that involve dog bites, auto accidents, bicycle accidents and motorcycle accidents, as well as those involving drug and device side effects resulting from the use of Zoloft, Pradaxa, Actos, vaginal mesh and robotic surgeries, just to name a few examples. The new YouTube channel will feature informational resources on all of these subjects and more, outlining the ways in which consumers can prevent injuries, and also the ways in which consumers can best seek recourse in the event of an injury.
So far, the Nadrich & Cohen YouTube channel features a total of 5 videos, all of which outline some of the services provided by the firm, and many additional videos –covering a wide variety of legal topics – are currently in production. The firm encourages visitors to subscribe to the channel in order to receive all of the latest updates as they are posted.
According to Nadrich, "Nadrich & Cohen has long recognized the effectiveness of social media in dispensing important information, and we have seen how our own social media efforts have proven valuable to people in need of important answers following an accident or diagnosis. We hope to extend these efforts and reach out to even more people with our new YouTube channel."
Nadrich encourages people to visit the Nadrich & Cohen YouTube channel here.
About Nadrich & Cohen: Jeffrey Nadrich is a personal injury attorney with Nadrich & Cohen, a California based law firm with offices in 18 locations across California. The firm has offices in Arcadia, Bakersfield, Fresno, Irvine, Long Beach, Modesto, Oakland, Oxnard, Palm Springs, Redding, Riverside, Sacramento, San Bernardino, San Diego, San Francisco, San Jose, Santa Rosa, and Tracy. Nadrich & Cohen handles all types of wrongful death and serious injury accident cases, including auto, truck, bus, motorcycle, and bicycle accidents, pedestrian collisions, boating accidents, dog bites, defective product cases and nursing home abuse. Victims are encouraged to call 1-800-718-4658 for a free consultation with a Nadrich & Cohen attorney.