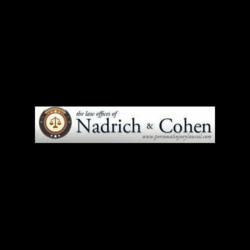 San Francisco, CA (PRWEB) March 29, 2013
CNBC Investigations, Inc. has launched a thorough investigation into the safety and effectiveness of the da Vinci Surgical System, manufactured by Intuitive Surgical, Inc. A summary of that investigation was published on March 19th at CNBC.com. The investigation has uncovered new information about reported injuries and deaths stemming from surgeries performed with the da Vinci device.
The da Vinci robotic device is used to conduct complex surgeries in a minimally invasive manner. Common procedures include hysterectomies and prostate removals. A trained physician controls the device remotely while observing a 3D monitor. According to CNBC, the manufacturer collected more than $2 billion in revenue last year alone.
Among other things, CNBC reported that "a high-pressure sales culture driven by quarterly 'quotas' on surgical procedures has led sales people to lean on surgeons to do more robotic surgeries," and that there has been "a sharp rise in lawsuits and complaints about injuries, complications and even deaths following da Vinci procedures."
San Francisco personal injury lawyer Jeff Nadrich has been following the news and latest research, and believes that many da Vinci patients may be entitled to compensation. According to Nadrich, "If you or a loved one has experienced painful or even fatal side effects from a da Vinci surgical procedure, the legal liability may lie with the hospital – or, more often – with the manufacturer. A trained legal expert can help you to make an informed decision in how to proceed."
Nadrich urges all da Vinci side effect victims to seek the advice of a qualified and knowledgeable legal team as quickly as possible, in order to ensure that the right evidence can be accurately collected.
About Nadrich & Cohen: Jeffrey Nadrich is a San Francisco personal injury lawyer with Nadrich & Cohen, a California based law firm with offices in 18 locations across California. The firm has offices in Arcadia, Bakersfield, Fresno, Irvine, Long Beach, Modesto, Oakland, Oxnard, Palm Springs, Redding, Riverside, Sacramento, San Bernardino, San Diego, San Francisco, San Jose, Santa Rosa, and Tracy. Nadrich & Cohen handles all types of wrongful death and serious injury accident cases, including auto, truck, bus, motorcycle, and bicycle accidents, pedestrian collisions, boating accidents, dog bites, defective product cases and nursing home abuse. Victims are encouraged to call 1-800-718-4658 for a free consultation with a Nadrich & Cohen attorney.