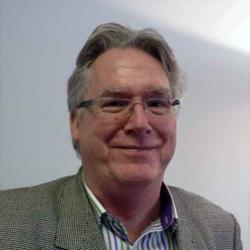 The right person in the right job makes for happier, more productive employees and employers
(PRWEB UK) 20 March 2013
Glasgow based PersonalityCertificate Ltd, today launched PCReveal.com and PCEvaluate.com, two low-cost services providing both jobseekers and employers with innovative and simple to use profiling tools to make applying for jobs more effective, and to improve the 'successful hire' rates for employers by using profiling right at the start of the process.
PCReveal.com for jobseekers offers a new design of PersonalityCertificate's original service, which allows jobseekers to generate their own Certified Personality Profiles (CPP) for inclusion in their CVs and job applications. This helps them to stand out and provide employers with essential information on a candidate's personality and suitability for the job.
PersonalityCertificate now also offers PCEvaluate.com, which employers can use to create personality 'benchmarks' based on the personality types of existing successful employees, so that they know what to look for in job applicants.
"The power of personality profiling is well known and established, but employers normally only use it at the very end of the recruitment cycle, profiling perhaps only two or three of the final shortlisted candidates. If it's important to them at that stage, why isn't it used earlier in the process?" explained Harry Bocker, Managing Director of PersonalityCertificate.com Ltd.
"The simple answer is cost and complexity. Until now accurate personality profiling has been expensive to implement and largely shrouded in psycho-jargon, which is no help to anyone and puts employers off using it more often. PCEvaluate takes the time and complexity out of using profiling and delivers it at a fraction of the cost, so that it can be used from the start of the recruitment process and everyone benefits. The right person in the right job makes for happier, more productive employees and employers."
The psychometric questionnaire for both services can be completed by candidates or employees in less than eight minutes. Through PCReveal.com, jobseekers can then download their Certified Personality Profiles for inclusion in their CVs and applications.
On PCEvaluate.com, employers can choose from a wide range of customisable profile reports on the individual candidate/employee on topics as varied as; what motivates them, their natural communications style, how they make decisions, through to how they react to pressure and handling rejection.
"A CV without a CPP can only tell an employer whether a candidate has the right skills and qualifications for the job. An interview may provide you with an insight to their motivation and enthusiasm for the post. But to genuinely gauge whether they are going to fit in at the company, in terms of personality, attitude and general work style, that is still too often down to sheer luck. Profiling provides a view of what a candidate needs to enjoy their job and the company has to be honest about whether it can provide a good match or not. Profiling should be mandatory for the benefit of both the employee and employer," concluded Harry Bocker.
Ends.
About Personality Certificate
PersonalityCertificate.com Limited was formed to help job seekers have the careers that match their skills in the environments that best suit their personalities. It also provides employers with the right tools to enhance their recruitment processes and employee development.
The company operates two services: http://www.PCReveal.com and http://www.PCEvaluate.com
The Jungian profiling system underpinning PersonalityCertificate's services, provided by PeopleMaps Ltd, has been used successfully in recruitment and development around the world for over a decade. It is provided under a worldwide, exclusive licence from its developer PeopleMaps.