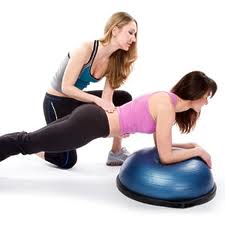 What counts is not necessarily the size of the dog in the fight – it's the size of the fight in the dog. - Dwight D. Eisenhower
Chino Hills, CA (PRWEB) October 17, 2012
"All the personal trainer marketing in the world can't help a bad business plan or an operation that provides poor customer service," Sam Bakhtiar explained at his latest seminar. Sam is the CEO of Fitness Concepts, a multi-million-dollar boot camp operation in Chino Hills, California. Currently, he's traveling the country, speaking about the philosophies, systems and strategies that have enabled him to earn a seven-figure salary just training clients and running a successful boot camp.
"My philosophy is simple: anything that can be measured can be improved!" Sam says. "Setting up analytics systems and tracking my progress was the smartest thing I ever did in personal trainer marketing. I don't believe in throwing good money after bad plans. By tracking everything from PPC campaigns, mobile marketing and social media to referral programs, landing pages and cross-promotional marketing endeavors, I'm able to fix ailing campaigns immediately."
He says the analytics systems he hooks trainers up with save the average person $1,000 in their first month. He emphasizes measuring the number of leads coming in, the source of leads, the number of conversions, the number of referrals, and the percentage of long-term, loyal customers.
"A good sales process is all about listening," Sam adds. "You want your leads to qualify themselves and prove why they're worthy of your attention. So often, we undervalue ourselves and we become desperate-sounding. People hate that! Focus on truly hearing what people are looking for, how they're feeling at this point in life and what they've experienced in the past. You don't want to be so beholden to a script that you're scaring prospects away."
In his personal trainer marketing talks, Sam Bakhtiar recommends looking into decreasing one's "break-even number" as a way to bring in more revenue, rather than solely focusing on bringing in more bodies. "Focus on retention and over-delivering to current clients. Understand the terrible cost of the lost customer. Appeal to former clients to come back and give you a try again. The most common reason for attrition is the impression that you don't care. Work hard to overcome that by building relationships and you'll win long-term contracts."
At his own boot camp, he has monthly get-togethers for the clients, appreciation parties, BBQs, free weekend workouts, nutrition seminars, and luncheons. Sam has more specific ways for people to build relationships and value in his blog at http://www.Super-Trainer.com or at his next public speaking engagement.
About Sam Bakhtiar
Sam Bakhtiar is a Persian-born American with over twenty years of experience in fitness training and body building. After completing B.S in Premed and Nutrition, Sam also received a degree of doctorate of Chiropractics. Along with being one of the best fitness trainers, Sam is also a business and marketing expert. After establishing a successful fitness training business with substantial income, Sam is helping other professionals in the industry to achieve their business goals. For more information, please contact using the following information.
Contact Information:
Sam Bakhtiar
Fitness Concepts
909-393-9075
http://www.super-trainer.com