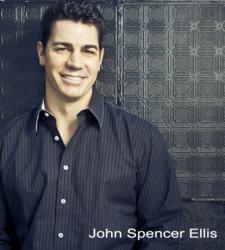 If you want to be a personal trainer, or want to expand your current personal training business, this is where you find out how to do it.
Rancho Santa Margarita, CA (PRWEB) May 11, 2012
From personal trainer career resources to business mentoring and from unique personal training business models to personal coaching, a brand-new website at http://personaltrainerbusiness.biz/ was created as the go-to resource for personal trainers interested in growing their fitness business.
The personal training career and business solutions site offers a variety of targeted programs for personal fitness trainers of all levels across the globe.
"Whether you want to make more money as a personal trainer, develop a specific niche, build your social media presence, earn a new personal fitness training certification or focus more on nutrition and exercise, this site is designed to help you reach your personal training business goals," said John Spencer Ellis, founder John Spencer Ellis Enterprises, a fitness and personal development solutions company. "We want to help personal trainers find the coaching and business models they need to grow their business, their clients and their overall success."
In particular, the website offers personal trainer business models, business coaching and business systems, including:
Fitness Fortunes: A personal trainer coaching and mentoring program that benefits personal trainers and other fitness pros interested in career growth, Fitness Fortunes offers a blueprint for success that helps personal trainers boost their business. In addition to full-length online training videos which provide a proven, step-by-step blueprint for unlimited financial success in personal training and fitness businesses, the program includes a variety of special bonuses and is now available for just $1 for the first month.
FitNews.TV: A fitness marketing solution for personal trainers, coaches and fitness instructors, FitNews.TV offers social media integration for trainers who want more leads, connections and business. This business system includes email newsletters, text campaigns and complete mobile marketing outreach for personal trainers.
The NESTA Personal Fitness Trainer certification: The online, self-paced certification, which costs about 30 percent less on average than other certifications and is valid for four years, rather than just two, is approved and recognized by all major gyms and health club chains. In addition, the training includes easy-to-follow blueprints for launching and running a successful personal training business.
Boot camp, martial arts, nutrition programs and more, all designed as a complete personal training business and career resource.
All of the information on personal training business systems and coaching is available at http://personaltrainerbusiness.biz/.
About John Spencer Ellis Enterprises
John Spencer Ellis Enterprises is a solutions provider for fitness and coaching professionals around the world, providing education, turn-key business programs, coaching and resources for new and advanced fitness and coaching professionals. For more information about John Spencer Ellis Enterprises or personal trainer business ideas and resources, please visit http://personaltrainerbusiness.biz/