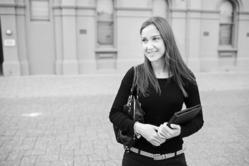 We're committed to be stand-outs in Perth commercial real estate – to be the one company that people love to recommend to their friends. That's our mission
Perth, Au (PRWEB) December 28, 2012
Real estate agents Anna Lynch and Marc Valentine recently launched Perth Commercial Property to offer better service in the commercial real estate industry.
"As both buyers and sellers of real estate, we've had extensive experience on both sides of the table in real estate transactions. We ourselves were unhappy with the customer service we've received from real estate agents, so we've decided to launch our commercial realty firm based on the tenet of delivering outstanding service," said Ms. Lynch.
"We're committed to be stand-outs in Perth commercial real estate – to be the one company that people love to recommend to their friends. That's our mission," she continued.
Marc Valentine is Anna Lynch's business partner, and manages the back end business of Perth Commercial Property.
"I develop and maintain the company website, and do all the marketing while Anna's out servicing our clients," said Mr. Valentine.
Anna Lynch is a chartered accountant and has a shelf full of real estate industry awards.
She has many returning clients who value the outstanding service and expertise they receive from her.
"We appointed Anna to sell the building, having had underwhelming service from some of the large property companies. Her follow up on one of the initial prospects culminated in a sale. Anna has a lovely friendly personality and being a chartered accountant is very businesslike," says a client from Osborne Park.
"We gave the premises to another real estate agent for six months; they didn't have a single enquiry. Anna on the other hand was able to let the premises in less than 2 months," said Lal Wangara.
"Anna worked diligently in the best interests of her clients. She explained the paperwork and steps along the way fully and with care. She was consistently pleasant, efficient and always willing to clarify any queries. Anna's professionalism and communication skills undoubtedly made the sale experience as smooth and straightforward as possible," said J R. Laurent, an investor.
Business owners and investors who want to deal with experts in Perth commercial realty and who value great customer service can contact the team at Perth Commercial Property.
About Perth Commercial Property
Anna Lynch and Marc Valentine established Perth Commercial Property in 2012 after they have had enough with the low level of customer service in the real estate industry. Committed to providing a high level of customer service in the commercial realty industry, Anna and Marc show up to work each day asking themselves how they can serve their clients better. Their mission is to be different and better than everyone else in their industry by delivering outstanding service.
To lease or sell a property in Perth, contact the experts at Perth Commercial Property.