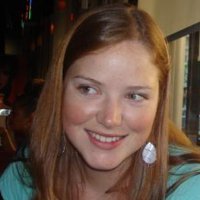 Sylvia brings a unique skill set that will strengthen the future of Bead.
New Haven, CT (PRWEB) May 31, 2013
Leading contact pin manufacturer for nearly 100 years, Bead Industries, Inc., announces the addition of another fifth generation family member, Sylvia Pessin, to the family business. Bead has hired Pessin as Customer Relationship Manager, making her the third daughter to join the company. Her sisters, Jill Mayer and Leah Davenport, came to Bead in 2008 and 2011, respectively.
"Sylvia brings a unique skill set that will strengthen the future of Bead, and I'm delighted to welcome her to the team," says Kenneth E. Bryant, Pessin's father and fourth generation CEO.
Pessin has nearly 10 years of experience in the web marketing industry, as well as fond memories of working at Bead as an office clerk during summers home from college. She was previously an Account Development Manager at Blue Hornet, a top email marketing firm in San Diego, where she managed email distribution and quality assurance for clients there. Pessin starts at Bead in June.
About Bead
Bead Industries is comprised of two divisions: Bead Electronics and Bead Chain, and a wholly-owned subsidiary, McGuire Mfg. Company located in Cheshire, CT. Founded in 1914, Bead Industries developed and manufactured Bead Chain® for electric light pulls and other chain applications. Using the same innovative metal working process, it fabricated contact pins for the electronics industry in the mid-1920s. McGuire, one of Bead's loyal customers, was acquired in 1972.