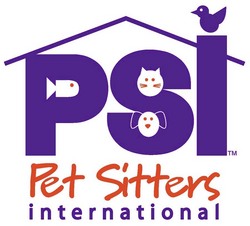 Restraining pets keeps them from interfering with the driver and keeps them safe in the event of sudden braking or impact.
King, NC (Vocus) November 23, 2010
The highways will soon be packed with Thanksgiving travelers. If you're hitting the not-so-open road with your pets in tow, Pet Sitters International offers these pet travel tips to help ensure the entire family gets to celebrate Thanksgiving together.
Jenny Pavlovic, engineer and author of The Not Without My Dog Resource and Record Book, said that the most important thing a pet owner can do is restrain pets when traveling in a motor vehicle.
"Restraining pets keeps them from interfering with the driver and keeps them safe in the event of sudden braking or impact," Pavlovic said.
She also stressed that it is equally important for pets not to travel in the front seat or sit on a passenger's lap.
"A pet could get crushed by an air bag or the body of a passenger upon impact if sitting in the front seat or on a lap," Pavlovic said.
Restraining a pet at all times is generally a good idea for pet owners, especially since the National Highway Traffic Safety Administration reports that more than 1.5 million automobile crashes are caused each year by distracted drivers. But, according to the American Pet Products Association's 2009-2010 National Pet Owner Survey, 56 percent of respondents said they do not restrain their dog while driving.
Unrestrained pets, just like unrestrained people and items, can pose a serious threat to the driver and other passengers.
According to Pet Safety Lady, Christina Selter, a 60-pound unrestrained dog in a vehicle traveling 35 mph can cause an impact of 2,700 pounds when slamming into a car seat, windshield or passenger.
Secured travel is the best way to ensure safety. Pavlovic believes that a secured travel kennel is the best way to restrain dogs, but a harness that attaches to the seat belt works well for medium to large dogs.
"The harness should be designed to safely distribute pressure across the dog's body in a way that will not harm the dog," Pavlovic said. "Never restrain a dog by the neck while traveling in a moving vehicle, as this could lead to strangulation."
It's also important to note that travel can be disorienting and frightening for some pets. Because of this, Pavlovic suggests that pet owners teach their dog to wait when the car or crate door is opened.
"This can be done by offering your pet a treat while you put their leash on," Pavlovic said. "Do this consistently to get your pet in the habit of waiting and not bolting out of the vehicle."
Pavlovic also suggested a few proactive measures that pet owners can take before hitting the road:

While traveling, put a note on your pet's travel kennel with information about your pet, as well as what to do and who to contact if something happens to you.
While traveling away from home, use a harness or martingale collar that the dog or cat won't slip out of.
Make sure your pet has proper identification, including a collar with ID tags and a microchip that has been properly registered with the microchip company. Make sure the ID tag has a phone number where you can be reached while traveling.
If you don't think your pet is ready to be your co-pilot, consider leaving your pet in the comforts of its own home under the care of a professional pet sitter. For more benefits of hiring a professional pet sitter or to locate one in your area, please visit http://www.petsit.com .
About Pet Sitters International
Established in 1994, Pet Sitters International (PSI) is the world's largest educational association for professional pet sitters, representing nearly 7,500 independent professional pet-sitting businesses in the United States, Canada and abroad. PSI provides members with access to affordable bonding and liability insurance and educational resources including a comprehensive Accreditation Program, The Pet Sitter's WORLD magazine and PSI's annual Quest convention. For more information, visit http://www.petsit.com , home of the Official Pet Sitter Locator™, or visit the PSIStoreOnline, the largest specialty retailer of products for pet sitters and pet-sitter business owners.
###