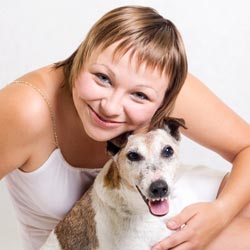 People love their pets like children
(PRWEB) August 12, 2009
For millions of Americans, a house is not a home until there's a four legged friend living with them. More often than not, those homes are not pet friendly. The "Pet Friendly House" will be the first home ever constructed with both people and pets in mind.
"People love their pets like children," says David Beart of professorshouse.com. "Till now, homes have been built strictly for humans. "Pet Friendly House" is designed for the entire family."
The home will be equipped to accommodate multiple species, from cats and dogs to birds and fish. Play rooms for four legged friends will include elaborate and permanent scratching posts for the felines and a full size, bone-shaped bed for the canines. Current designs also boast personal bottled water dispensers and plasma televisions with sound systems (complete with a library of animal classics like "Benji", "Scooby Doo" and "Garfield"). Built-in aquariums will run off green power and include a state of the art water filtration system.
Aside from the dedicated pet rooms, the rest of the home will be a showcase of the 'best of the best' when it comes to pet and not pet related products. According to recent figures, more the 60 percent of U.S. households own a pet. That means about 71 million homeowners deal with scratched floors, soiled furniture and carpets, chewed shoes, allergens and other such dilemmas. The "Pet Friendly House" will be designed and furnished with the most advanced and rugged materials to reduce the headaches that commonly plague pet owners.
Animal lovers will not only have the opportunity to follow the construction of "Pet Friendly House", they are encouraged to be a part of it. Assorted blog pages and a dedicated website will give visitors the chance to comment on and have a say in product selection, room designs, and even decorating the house. The idea behind this project is to solve every pet owner's concerns and the team behind "Pet Friendly House" wants to hear from as many of them as possible.
"Pet Friendly House" is just one of the great ideas being brought to life by professorshouse.com. The site is constantly reviewing the ever changing aspects of family life, from dating to marriage, raising children, pet ownership, food shopping and preparation, gardening, decorating and finance. Findings and advice are always available in a format that is easy to integrate into everyday life.
For additional information, please contact:
Further details about Professor's House are available at http://www.professorshouse.com
Contact:
David Beart
Professor's House
(403) 554-9634
###