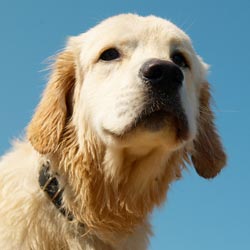 (PRWEB) July 06, 2009
Calgary, AB (PRWEB) July 6, 2009 -- Cat, dog, bird and fish owners finally have a brand new portal that serves to provide them with the most accurate and intuitive information on the web. PetYak is packed full of comprehensive articles, how to guides and insider information from leading pet professionals; all culminated in an easy to use layout that ensures pet owners quickly have access to the content they need to know to care for their animals.
PetYak leaves no stone uncovered and covers issues as controversial and new as holistic health to tips and tools to dog health and even training a cat. The site is designed to help pet owners solve issues like excessive barking or litter box training by offering useful tools from respected trainers as well as advice and guidance through forums and resources that ensures pet owners will never suffer from a lack of know- how or knowledge when it comes to caring for their pet.
PetYak understands the importance of a pet in a person's life and strives to provide the information that will help people to forge closer relationships with their animals, increase awareness and understanding of species as well as offer a broad range of ideas and solution based information for every type of pet. Visitors' wondering why do cats purr or which breed of dog would be suit them best will encounter and endless supply of fresh articles and information that is updated often and cutting edge in theory and practice. There is also a vast array of dog trivia and animal interest blogs, articles and forums that will help to form a perfect place for like minded pet owners to converge and learn even more about the pets they own and love!
PetYak works with the mission to provide complete coverage of topics for pet owners that run the gamut from health, nutrition, grooming, training, behavior and holistic health with the intent that valid, useful and helpful information will enable pet owners to provide their pets with the best in care and love; enhancing their life and enabling them to become a valued and understood member of the family. PetYak strives to provide up to date information about tried and tested techniques that will work for all pets and owners and pledges to offer a spectrum of information in effort to strike an emotional chord for every pet owner and pet.
PetYak ( http://www.petyak.com ) is the pet portal of the future and includes one of a kind articles and information that are sure to please the most concerted and avid pet owner. New content is added daily with an official launch of September 15th.