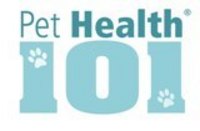 Pompano Beach, FL (PRWEB) November 23, 2007
Like a "WebMD®" for pets, PetHealth101.com is the one-stop web portal for instant answers to questions about cat and dog health. Written by the nationally recognized veterinary and pharmacy staff from 1-800-PetMeds, the nation's largest pet pharmacy, PetHealth101 offers a wide range of pet health information never before available to dog and cat owners in one place.
"Whether it's learning pet behavior tips or discovering symptoms of chronic illnesses, we wanted to give pet owners all the information they need to keep their pets healthy and happy for many years to come, says Bonnie Levengood, Director of Marketing for 1-800-PetMeds.
The easy-to-use PetHealth101 website includes practical tools to help owners understand their pets' symptoms. Virtual Pet Diagrams allow owners to locate the specific problem, and learn more about the causes and treatment. Users simply click "where it hurts" on the cat or dog diagrams to bring up articles on health issues for that specific location.
To help identify quick solutions to common problems for cats and dogs (both health and behavior), PetHealth101 features "Problems and Solutions" pages with lists of the most common troubles pets might face, like barking, aggression, urinating around the house, and hot spots along with recommended solutions.
Which dog breeds are predisposed to which illnesses? PetHealth101.com answers that too, with extensive information for the most common breeds, including symptoms to watch out for and the health issues they'll most likely face. Many petowners don't know that their dog may have arthritis, but if they can recognize the symptoms they can realize when it is time to go to the vet. In addition, if there is a conventional or holistic solution or product that can help, PetHealth101 will tell you what it is. Other topics covered include diabetes, mange, heartworms, skin problems, fleas & ticks, allergies, dstemper, dental disease and nutrition.
In addition to being a pet health resource, PetHealth101 also includes information about pet adoption, pet disaster plans, and the latest news concerning pets, such as product recalls and new medications.
About 1800 Pet Meds
Founded in 1996, 1-800-PetMeds is America's Largest Pet Pharmacy, delivering prescription and non-prescription petmeds for dogs, cats, and horses at competitive prices direct to the consumer through its 1-800-PetMeds toll free number and on the Internet through its website at http://www.1800petmeds.com.
###