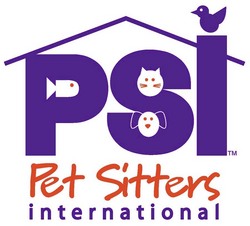 Besides the few obvious problems, like broken teeth or extremely bad breath, animals don't really show symptoms from their dental problems
King, NC (Vocus) February 25, 2009
The American Dental Association estimates that almost 80 percent of adults brush their teeth at least twice a day. Keeping our teeth clean is vital to our oral health and well being, and it shouldn't be any different for our pets.
When is the last time you brushed Fido's teeth or had them professionally cleaned? Pets need dental care, just as people do. Pet Sitters International (PSI), the world's largest educational association for professional pet sitters, urges pet owners not to neglect their pet's pearly whites.
According to the American Veterinary Dental Society, 80 percent of dogs and 70 percent of cats show signs of oral disease by age three. Dr. Brooke Niemiec, doctor of veterinary medicine, recommends an annual dental exam for all pets, but believes a bi-annual exam is needed for small and toy breeds.
"The main reason that pets need a dental exam is because pets do not show their oral infection or pain, yet a vast majority of pets have a problem in their mouth," said Niemiec. "These problems cause not only local issues, but systemic disease as well."
Niemiec treats the same problems over and over again in the animals he cares for. Periodontal disease is the most common problem for both dogs and cats. Periodontal disease, also known as gum disease, is an infection resulting from the build-up of plaque on the surfaces of the teeth surrounding the gums. If plaque is allowed to accumulate, it will irritate the gum tissue. This will eventually lead to infection in the bone surrounding the teeth.
He also sees regular cases of broken teeth, oral cancer, jaw fractures, orthodontic disease and tooth resorption in cats, which is the loss of tooth enamel that eventually leads to the loss of the tooth structure.
Dr. Tony Woodward, doctor of veterinary medicine, also sees similar issues in his patients. He cautions that even though there are not any specific warning signs to watch for, pets tend to act older.
"Besides the few obvious problems, like broken teeth or extremely bad breath, animals don't really show symptoms from their dental problems," explained Woodward. "Pets do become hesitant to eat and seem to think about eating before diving right in when suffering from periodontal disease or other dental issues."
Both dentists stress the importance of preventative at-home care to help combat dental disease in pets and feel it is a critical part of dental care. Plaque forms on teeth within 24 hours and studies have shown areas can become re-infected with two weeks of a cleaning.
Woodward suggests four steps to help ward off gum disease and bad breath. The most important aspect of at-home care is to brush your pet's teeth once or twice a day between one-two minutes. In addition, Woodward also advises pet owners to utilize oral rinses, as well as pet food and treats designed specifically to improve and promote oral health.
The Veterinary Oral Health Council (VOHC) has compiled a list of products that are intended to help reduce the buildup of plaque and tartar on the teeth of animals and created the VOHC seal of approval.
Niemiec suggests at-home dental care can be successful if started young, done consistently and made into a positive experience for the pet.
Schedule your pet for a dental exam today. For more information, please visit Pet Dental Health Month.
About Pet Sitters International
Established in 1994, Pet Sitters International (PSI) is the world's largest educational association for professional pet sitters, representing more than 8,000 independent professional pet-sitting businesses in the United States, Canada and abroad. PSI provides members with access to affordable bonding and liability insurance and educational resources such as PSI's Accreditation Program, The Pet Sitter's WORLD magazine and PSI's annual Quest convention. PSI provides pet owners with The Pet Owner's WORLD magazine and thepetsitblog.com. For more information, visit http://www.petsit.com, home of the Official Pet Sitter Locator™ or visit the PSIStoreOnline to select from more than 2,000 pet sitter and pet owner products.
###