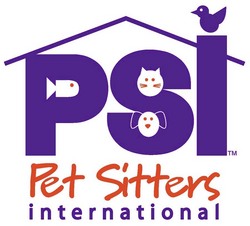 Our numbers indicate that these business owners take extra steps to grow and protect their businesses.
King, NC (Vocus) January 15, 2009
The recent movie, "Marley and Me," highlights the ups and downs of life with man's best friend by showcasing Marley's antics, including the terrorization of a hapless pet sitter while the family is on vacation.
While this scene may have instilled fear in some pet owners, it emphasizes the reasons why pet owners should hire a professional pet sitter to care for their pets while they are away.
The benefits of leaving pets at home are numerous. Pets are happier and experience less stress at home; diet and exercise routines are uninterrupted and a pet's exposure to illness is minimized.
While friends, family members or neighbors seem like a logical choice for pet care, a professional pet sitter has the experience and qualifications necessary to appropriately care for companion animals.
Pet Sitters International (PSI), the world's largest educational association for professional pet sitters, was founded on three key principals: professional excellence, outstanding service and high-quality standards.
PSI membership requires that 51 percent of a member's business must be obtained from pet sitting services alone. In addition, all members are asked to adhere to PSI's Recommended Quality Standards for Excellence in Pet Sitting.
PSI members have access to the most extensive benefits and affiliate programs in the industry including monthly educational e-Newletters, a bi-monthly educational magazine and regional and national conventions.
PSI also provides members access to bonding and liability insurance. These policies fully cover pets and property and provide pet owners peace of mind while they are away. To provide for increasing security concerns, PSI members can use background checking services to screen prospective employees to help ensure the safety of pets, pet owners and their homes.
David Pearsall, director of sales and marketing for Business Insurers of the Carolinas, says that his company, who underwrites the bonding and insurance policies for a majority of pet-sitter businesses in the United States, partners with associations because their members show a commitment to the profession and an eagerness to learn from the shared experiences of other professionals in the industry.
"In general, associations attract more professional pet sitters as opposed to fly-by-night pet sitters or inexperienced pet sitters," Pearsall said. "Our numbers indicate that these business owners take extra steps to grow and protect their businesses."
PSI's Accreditation Program is another unique benefit available to professional pet sitters. The Accreditation Program is designed to provide a complete and well-rounded educational experience. A PSI accredited pet sitter brings a tremendous wealth of knowledge to the care of companion animals on topics such as health and nutrition, canine and feline behavior, separation anxiety and pet loss.
Professional pet sitters are confident because they know the job will be done well no matter what situations arise, even when caring for one of the world's worst mannered dogs.
PSI member pet-sitting businesses can be located at http://www.petsit.com/locate.
About Pet Sitters International
Established in 1994, Pet Sitters International (PSI) is the world's largest educational association for professional pet sitters, representing more than 8,000 independent professional pet-sitting businesses in the United States, Canada and abroad. PSI provides members with access to affordable bonding and liability insurance and educational resources such as PSI's Accreditation Program, The Pet Sitter's WORLD magazine and PSI's annual Quest convention. PSI provides pet owners with The Pet Owner's WORLD magazine and thepetsitblog.com. For more information, visit http://www.petsit.com, home of the Official Pet Sitter Locator™ or visit the PSIStoreOnline to select from more than 2,000 pet sitter and pet owner products.
###