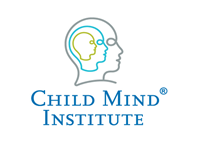 New York (PRWEB) March 05, 2013
On February 28, 2013, Stephanie Seymour Brant, Peter Brant, Brooke Garber Neidich, Daniel Neidich and the Child Mind Institute Board of Directors joined together for a once in a lifetime auction of great art to benefit great science. The evening raised more than more than $2 million for the cause, a record dollar amount for any auction the non-profit has held since it's inception in 2010. The one-time event at Sotheby's brought together some of the world's most renowned contemporary artists and collectors to raise funds for the Child Mind Institute's Healthy Brain Network, a landmark effort to chart brain development and find new diagnostic tools and treatments for pediatric mental illness.
"We are deeply indebted to Stephanie and Peter Brant for donating a work by David Altmejd, as well as taking their time to put together this amazing collection of pieces," said Harold S. Koplewicz, MD, president of the Child Mind Institute. "We also want to thank the artists for donating their work to our cause. This auction supports the science that is leading us to better treatments—and eventually prevention—of childhood psychiatric and learning disorders."
The auction, led by Tobias Meyer, Sotheby's worldwide head of contemporary art, featured remarkable works by some of today's most talented artists. Among the works that were auctioned included:

Untitled, 2012 by Carol Bove - Courtesy of Carol Bove and Maccarone, NY – sold for $75,000
(To Be Titled), 2011 by Dan Colen – Courtesy of Dan Colen – sold for $145,00
Paranoia/Squirrel, 2012 by Urs Fischer – Courtesy of Urs Fischer – sold for $360,000
Crucifix for Two, 2013 by Jonathan Horowitz – Courtesy of Jonathan Horowitz and Gavin Brown's enterprise – sold for $30,000
Fleshtone, 2012 by Nate Lowman – Courtesy of Nate Lowman and Maccarone NY – sold for $235,000
Untitled, 2012 by Adam McEwen – Courtesy of Adam McEwen – sold for $70,000
Untitled, 2012 by Rob Pruitt – Courtesy of Ray Pruitt and Gavin Brown's enterprise – sold for $85,000
A plate panel portrait for the winning bidder by Julian Schnabel – Courtesy of Julian Schnabel – sold for $250,000
"Art and Science have so much in common— the process of trial and error, finding something new and innovative and to experiment and succeed in a breakthrough," said Peter Brant. "We are grateful to all the artists who donated their work to this important cause and to Sotheby's for hosting this event."
The Child Mind Institute's Healthy Brain Network enables collaborators to utilize cutting edge techniques to map out a full picture of how the brain matures and functions as a child grows. The initiative brings together scientists from diverse disciplines and encourages the radical openness and collaboration that are necessary for important breakthroughs.
Guests of the evening included: Debra G. Perelman, Vito Schnabel, Aby Rosen, Larry Gagosian, Nate Lowman, Jessica Hart, Peter Brant, Jr., Dylan Brant, Allison Brant, Elizabeth Gilpin, Alberto Mugrabi, Stellan Holm, Ara Arslanian, John McEnroe, Bill Powers, Michele Maccarone, Julie and Edward Minskoff, Jane and David Walentas, Christophe Van de Weghe, Brian Riano, Vanessa Cornell, Enoc Perez, Jeanne Greenberg Rohatyn, Dorothy Berwin and Dominique Lévy, Christine Mack, Matthew Bronfman, Ginevra Caltagirone.
The Child Mind Institute is dedicated to transforming mental health care for children everywhere. Founded by Dr. Harold S. Koplewicz and Brooke Garber Neidich, our organization is committed to finding more effective treatments for childhood psychiatric and learning disorders, building the science of healthy brain development, and empowering children and their families with help, hope, and answers. The Child Mind Institute does not accept funding from the pharmaceutical industry.