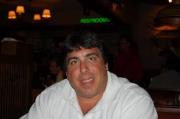 Vacation with Your Pets
New York ,New York (PRWEB) March 22, 2013
Rent My Vacation Home.com and the 115 network sites include Vacation with Your Pets.com. This site is dedicated to basically traveling on vacation with dogs and cats. The site Vacation with Your Pets.com gives tips on how to travel with pets and find accommodations.
Many homeowners will mark their home as no pets in fear of large dogs such as pit bulls and other exotic animals. However one phone call or even an email to a homeowner describing one's friendly family pet may change the mind of the homeowner.
When a family goes on vacation usually the first thing that they miss is their pets. Most hotels and motels will not allow them or if they do it's hard on the family being crammed into one small room.
When considering the cost of a traveler's budget which may include a very costly boarding of their pets.Instead of travelers boarding their pets and then feeling guilty about it or worrying about them travelers can use this money towards a vacation rental home. Vacations are much better when the pictures include the whole family and the pets.
If you are a homeowner and allow pets in your home you can list your home for rent with a trial on this website for 30 days that also includes 115 others websites and offices. To find out more about traveling with pets please go to http://www.vacationwithyourpets.com also you may want to go to the main website which is http://www.rentmyvacationhome.com