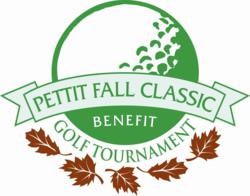 Lakewood, WA (PRWEB) March 29, 2013
Pettit Oil Company is pleased to announce its 14th Annual Pettit Fall Classic Golf Tournament for the benefit of Greater Lakes Mental Healthcare.
The tournament will be held Monday, September 9th, 2013 at the Tacoma Country & Golf Club in Lakewood, WA. Excellent sponsorship and player opportunities are available, please inquire. With hole-in-one prizes, live music, raffle, auction items, and other surprises, you will not want to miss this very special day!
Greater Lakes Mental Healthcare is a community supported non-profit organization that was created in 1964. The organization is a comprehensive mental healthcare center that is committed to providing a broad range of services which improve the quality of individual, family, and community life.
One of the largest privately held services companies in Washington State, Pettit Oil Company operates distribution facilities in Everett, Lakewood, Hoquiam, Forks, Port Angeles, Port Townsend, and Bremerton, Washington. The company supplies fuels and lubricants to a variety of customers within the marine, commercial, industrial, automotive, retail, and heating oil categories. Featured brands include 76, CAM2, Chevron, Kendall, Phillips 66, Power Service, Shell, Summit, Tesoro, and Texaco. Pettit Oil owns and operates cardlock fueling stations and is a leading marketer of fleet fueling cards on the CFN, Pacific Pride, and Voyager national networks.