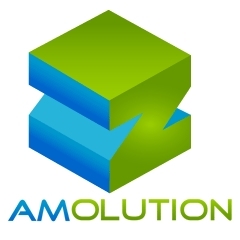 We have the experience and intellectual horsepower of the big agencies
Philadelphia, PA (PRWEB) November 2, 2010
Jim Zamichieli, founder and CEO of Zamolution Technologies, announces that his company has been named the agency of record for Custom Snuggie Inc. The Philadelphia-based online marketing agency has redesigned and launched a brand new eCommerce website, http://www.CustomSnuggie.com, which allows shoppers to purchase preprinted Snuggie® blankets or design their own personalized fleece blanket with sleeves.
Zamolution Technologies is honored to work with this unique, up-and-coming company, and excited for the opportunity to deal directly with a product that has become a cultural phenomenon. "As a small company, our strength is in providing personalized attention to each client, but we have the experience and intellectual horsepower of the big agencies. Our goal is to use our online marketing expertise to provide consumers with an easy-to-navigate site, while maintaining a site design that reflects the fun nature of this 'As Seen on TV' product," says Zamichieli. "Although the new site has only been up a short time, the increase in website traffic and positive reviews prove that the redesign was well worth it. It will be extremely exciting to see the positive impact the new site will have on sales during the holiday shopping season.
About Custom Snuggie Inc.—An officially licensed distributor of preprinted and custom print Snuggie blankets catering to clubs, schools, companies, and organizations. Custom-print Snuggies are a great for special events, school fundraisers, trade show giveaways, corporate branding, and family gifts. As a registered trademark of APG, Custom Snuggie Inc. guarantees a quality product that everyone will love. For more information on Custom Snuggie Inc. or to order your own custom-print Snuggie visit customsnuggie.com.
About Zamolution Technologies—An online marketing agency that specializes in Website Design, Search Engine Optimization, Marketing, and Usability. Focusing on small- to mid-size companies, this small agency consistently delivers cost effective results in a fun and interactive environment. Their personalized plan development and attention to detail set them apart from competitors, offering great services with outcomes clients will see. For more information on this Philadelphia-based company you should be working with, visit Zamolution.com.
###