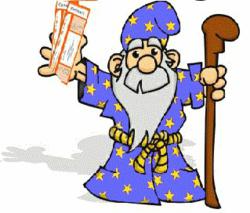 (PRWEB) March 30, 2013
The Philadelphia sports complex will be hopping this Easter weekend, with five games taking place in three days, including three on Saturday. Whether Philadelphia fans are looking to come check out the Flyers, Sixers, Phillies, or some combination of the three, Whiztix.com is the place to go to find the best deals on tickets.
Following a disappointing shootout loss to the New York Islanders on Thursday night, the Flyers will look to rebound as they continue their four-game homestand this weekend. First up is a Saturday matinee with the Boston Bruins, and the Orange and Black will close out their homestand with a Sunday night match-up against the Washington Capitals.
Despite their struggles, the Flyers are sitting just six points outside of the eighth and final playoff spot in the Eastern Conference, making this weekend's games must-wins. For Flyers fans looking to see their team fight for a postseason berth, Whiztix.com provides a convenient way to search for tickets. A free-to-use ticket comparison site, Whiztix aggregates the listings from multiple secondary ticket markets, allowing fans to browse through all of the available ticket options on one webpage.
Tickets for the Bruins game, which will get underway at 1 p.m. on Saturday, start at $75, and lower level tickets can be found beginning at $199 apiece. Flyers fans looking for a cheaper alternative may want to think about attending Sunday's 7 p.m. game, which has tickets available for lower-than-usual prices because it is Easter Sunday. Flyers-Capitals tickets start at just $33, and lower level seats are available for as low as $70 each.
After delighting the home crowd with a win over the Milwaukee Bucks on Wednesday's Fan Appreciation Night, the 76ers will visit the Cleveland Cavaliers on Friday before returning home to face the lowly Charlotte Bobcats on Saturday night.
Even though the Bobcats may not exactly be the biggest draw and the Sixers' playoff hopes are miniscule at best (7 games out with 11 to play), there are still several reasons to come out to the Wells Fargo Center on Saturday night. First of all, Doug Collins' squad has been playing much better basketball of late, going 5-4 in its last nine games with three wins over playoff teams.
In addition, Sixers fans will have a chance to relive the glory days of the early 2000's by receiving an Allen Iverson bobblehead for attending Philadelphia's match-up with Charlotte. Finally, Whiztix can help fans find great deals for Saturday's 8 p.m. tip. Tickets begin at just $14 apiece, and lower level seats are available starting at $44.
For Philadelphia fans who have grown fatigued with the Flyers' and Sixers' subpar seasons, they can take comfort in the fact that the Phillies are returning home to take the field in Citizens Bank Park for the first time in 2013. After going 16-15 in Grapefruit League games in Florida, the Fightins' will close out their Spring Training schedule with their On-Deck series against the Toronto Blue Jays.
This weekend will be the only chance this year for Phils fans to get a live look at Jose Reyes, Jose Bautista, and the World Series-favorite Blue Jays. Also, since these are exhibition match-ups, Friday's and Saturday's games will likely be the cheapest chances all season long for fans to make a trip out to the ballpark, and Whiztix can help them take advantage of the opportunity.
Tickets for the Phillies' 2013 home debut---a 7:05 p.m. first pitch on Friday---start at only $4 on Whiztix.com, and lower level tickets can be purchased for as low as $15 apiece. For Saturday's 1:05 p.m. game, tickets begin at $6, and lower level seats can be found for just $14 each.