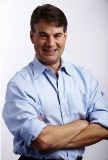 Being a student of the market, understanding its trends, and understanding the multiple types of strategies that can be used to buy and sell houses is paramount to having a long term successful real estate business
Austin, TX (PRWEB) November 13, 2012
Phill Grove, creator of the All-In-One-Done-For-You real estate training program, has released his first video preview of his free video series called "The Real Estate Blueprint". This video series will take viewers inside the vault of his AIODFU product.. To view this first video, 'The Real Estate Blueprint', please click here.
"Maybe it's because I'm a 'recovering' engineer, but prior to undertaking any major task, I like to plan things out, or put together a blueprint," says Phill Grove, who has participated in more than 1,200 real estate transactions since 2004. "I think many people are more comfortable moving forward if they have a step by step plan. This is the thinking behind my Real Estate Blueprint video. In this video, I will discuss the major components required for a long term, successful real estate business."
Mr. Grove has two successful businesses in Austin, Texas. The first is his real estate investing company Hippie Hollow Homes and the second is his real estate education company Love American Homes.
During his career as an investor, Mr. Grove has had to utilize multiple types of real estate strategies during the past 8 years to adapt with the real estate market.
"Being a student of the market, understanding its trends, and understanding the multiple types of strategies that can be used to buy and sell houses is paramount to having a long term successful real estate business," continues Mr. Grove. "This is why my Blueprint video is so valuable to other real estate investors."
The next video in the series will be on the importance of branding yourself and your business in real estate.
To view the Real Estate Blueprint Video, please visit http://www.reimaverick.com/real-estate-blueprint-by-phill-grove-video/
About Phill Grove: Phill Grove has been called the most successful residential real estate investor in post-bubble America by dozens of today's top experts. He is an accomplished investor, nationally recognized speaker, President of the largest real estate investing club in Central Texas, as well as owner of two successful real estate companies in Austin, Texas. He has conducted approximately $200M in real estate transactions – using non-traditional investing methods such as mortgage assignment, short sales, equity partnering, auction-options, wraps, swaps, and other methods – many of which he invented and/or pioneered for the industry. For more information on Phill Grove and real estate investing, please visit here.