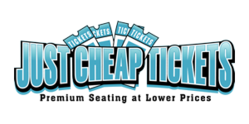 JustCheapTickets.com will have Phish tickets beginning on March 28.
Brookfield, WI (PRWEB) March 26, 2013
The tour will kick off in Bangor, on the 3rd of July. It will be the first time that the band will be performing at the Darling's Waterfront Pavilion in Maine. The rock band will also make an appearance in Toronto, Ontario, marking the first time in over 10 years that they will be returning to Canada. JustCheapTickets.com will have an increased inventory that will contain many tickets for the forthcoming summer shows.
The talented rock musicians are visiting a variety of U.S. cities for events that, in many cases, will remain for two or three nights in one location. U.S. destinations besides Bangor include Saratoga Springs, New York; Holmdel, New Jersey; Wantagh, New York, Columbia, Maryland; Alpharetta, Georgia; Chicago, Illinois; George, Washington; Stateline, Nevada; San Francisco, California; Los Angeles, California; and Commerce City, Colorado.
When Phish tickets become available to the public, the wait will be over for dedicated fans who have been anxious for the opportunity to obtain concert seats. Upcoming summer concerts are going to be exciting and fun events for audience members, especially since each show is unique. The band will change the songs, the placement of them and the way they are performed from one show to the next so that every performance will be different. This makes their live concerts very popular with fans. Even live videos made by audience members will be allowed by the band as long as the recordings are used strictly for personal, non-profit purposes.
The group performs a variety of music genres that fans enjoy through their albums and through their live performances. These genres include funk, reggae, progressive rock, alternative rock, bluegrass, and psychedelic rock. The band's loyal fans are largely responsible for promoting their songs since radio play for the group is minimal. Concertgoers who enjoy their music will often follow the band from one location to another when they travel on tour. With 14 albums to their credit, the band's popular musicians have many songs that they can perform during their upcoming summer shows.
About Us
JustCheapTickets.com will have Phish tickets beginning on March 28. The inventory will also feature John Mayer tickets, The Eagles tickets, and many more for concert shows coming up this year and beyond.