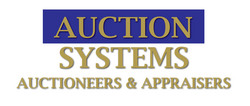 This antique liquidation auction features a wonderful of collection of items from all around the world
Phoenix, AZ (PRWEB) April 1, 2010
An antique and collectible store liquidation auction will be hosted by Auction Systems Auctioneers & Appraisers, Inc. on Saturday, April 10, 2010.
The liquidation auction will feature fine antiques and collectibles including furniture, clocks, ivory Netsuke, artwork, rugs and more. This collection contains incredible items from around the world including antiques from Germany, Austria, Japan as well as a number of other countries.
"This antique liquidation auction features a wonderful of collection of items from all around the world," said Deb Weidenhamer, CEO of Auction Systems. "This auction presents a great opportunity for anyone who is a fan of antiques or artwork from other cultures."
This incredible collection features a variety of items from German manufacturers including Meissen and Dresden. The auction also features numerous items from Japanese manufacturers including Kutani, Imari and many more.
The auction are also many other prestigious manufacturers including Flo Blue, Tiffany Studios, Coalport, Madame Alexander. This auction features incredible items manufactured by some of the most well known antique makers throughout the globe.
The liquidation auction will be held on Saturday, April 10, 2010, and will begin at 10:00 a.m. MST at 1555 East Main St. in Mesa, AZ. All of the items listed in the auction may be previewed and inspected by interested bidders on Friday April 9, 2010 from 10 a.m. to 2 p.m. and on auction day from 9 a.m. to 10 a.m., one hour prior to the auction.
All items will also be available for online viewing and proxy bidding starting on Saturday, April 3, 2010 and ending at midnight Friday, April 9, 2010. Interested parties can visit Auction Systems' Antique & Collectible Store Liquidation Auction for more information or sign up for bidding on line.
About Auction Systems Auctioneers & Appraisers, Inc.
Auction Systems Auctioneers & Appraisers, Inc. is the Southwest's most active auction and appraisal company. Auction Systems features live and live simulcast auctions and appraisals of stolen and confiscated Police and personal product including cars, tools, electronics, jewelry, sporting, coins and surplus, as well as auctions of commercial and heavy equipment, real estate, antiques, guns, estate and business liquidation and bankruptcy.
Based in Phoenix, Arizona and an INC. 500 company, Auction Systems is one of the fastest growing privately held companies within the United States. Additionally, Auction Systems is an ICIC INC. 100 company and is ranked as the #1 fastest growing woman-owned business and the fifteenth fastest growing business overall within the inner cities of the United States.
Auction Systems Auctioneers & Appraisers, Inc. can be found on the web at auctionANDappraise.com.
# # #