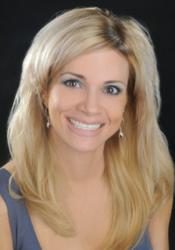 That $2.4 million savings netted a whopping 32% off the original asking price!
Scottsdale, AZ (PRWEB) March 23, 2013
Since the beginning of the year, real estate in Scottsdale, AZ has experienced undaunted growth in affordability and value. With the market reaching unprecedented conditions, an expert agent is needed to help guide a prospective buyer; an agent with an eye for value and affluence. Janis O'Carroll, a leading real estate agent featured in Celebrity House Hunters, has the clout and experience to navigate this dynamic market for buyers in search of luxury homes.
The real estate market in Scottsdale, AZ is experiencing something truly special, with perfect conditions for buying and selling luxury homes and real estate. The number of listings has been steadily decreasing for some time, just as prices are rising to meet the real value of homes. This activity tends to indicate a high sellers market; however interest rates have never been lower. With loans starting at only 3% interest for homes from $500,000 – $5 million, just about any luxury home is within reach and at a manageable price. Homes in the area are supported by Scottsdale, Paradise Valley and Phoenix-Biltmore's world class amenities and shopping, to boot.
To make the best of these conditions, the savvy home buyer must make sure that they employ an agent with experience and knowledge. Few real estate agents can match the success and client list that Janis O'Carroll has enjoyed in her career. Recently featured in an episode of the Biography channel's hit show, Celebrity House Hunters, Janis was called upon as a real estate authority by 32 million album selling rock giant, Bret Michaels. Janis located a few amazing custom homes for Bret as well as a beautiful, multimillion dollar estate, featuring one of a kind craftsmanship and Scottsdale's iconic panoramic scenery.
Aside from her experience as a real estate agent for celebrity and affluence in Scottsdale, Janis O'Carroll is known to fight to achieve huge savings for her clients. Another recent sale of Janis' at the end of 2012 saw her bargaining down a $7.5 million dollar priced custom home, to a dwindled price of $5.1 million. That $2.4 million savings netted a whopping 32% off the original asking price!
Janis O'Carroll brings the same spirit to each client she works with. When navigating the exciting Scottsdale real estate market, a heavy hitter like Janis O'Carroll looks to support with an eye for quality and unmatched negotiating talent. For more information on the high-powered luxury homes market in Scottsdale or to learn more about Janis' experience and client list, please visit Janis O'Carroll's website or contact:
Janis O'Carroll
9375 E. Shea Blvd. Suite 100
Scottsdale, AZ 85260
Phone: 602-708-0818
Fax: 866-254-0257
Email: Info(at)ArizonaBargainRealEstate(dot)com