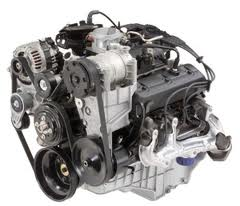 The price structure used by this company now includes no import fees for customers.
Phoenix, AZ (PRWEB) March 06, 2013
Sales of rebuilt engines to the West Coast have recently increased for one leading company in the automotive industry. The Remanufactured Engines for Sale Co. is now an engine rebuilding company that custom builds and ships engines to the West Coast part of the country and is now providing extended warranties in Phoenix, Arizona.
This company has received training and certification programs to help provide additional coverage for OEM parts and labor. These measures are designed to help West Coast customers benefit after engines are purchased for period of three years.
The procedures for rebuilding automobile engines have changed since the early 1970s. The refurbishing of motors has been a way that provides extra value for customers. The removal of worn out or defective parts on the engine block is one method to help increase longevity.
The rebuilt motors that are shipped to the Phoenix area are now double checked for quality and accuracy after builds are complete. These measures along with the new training programs are helping to raise quality and assurance levels for customers.
Purchasing import motors can be problematic for some buyers depending on the retailer used. Some retailers do not import foreign engine types to rebuild in the United States. The additional fees and expense that is part of warehousing these motors can often raise the price for customers.
The RemanufacturedEnginesforSale.com company is now importing foreign engine blocks to rebuild for most automakers. These imports now include Isuzu, Honda, Toyota and Nissan engine variants. The price structure used by this company now includes no import fees for customers.
The extension of warranty protection is a new measure created by this company this year. The warranty protection now applies to the four-cylinder, V6, V8, V10, V12 and diesel engines in stock. This measure is in addition to the recent price delivery changes made. The offline quote system has been upgraded to include online price distribution.
This new pricing method is easily accessible on the company website. This new form can be used during and after the company business hours have closed. Pricing, warranty and shipment information is included inside this new online delivery method.
About RemanufacturedEnginesforSale.com
The RemanufacturedEnginesforSale.com company rebuilds automobile, pickup truck and SUV motors for business clients and owners of vehicles. This company uses a unique pricing structure for all of its inventory. The low price methods selected by this company do not depend on market fluctuations or other contributing factors to increase pricing. Through consistent upgrades and changes, the RemanufacturedEnginesforSale.com company raises its customer satisfaction levels in effort to boost its annual sales made each year. The warranty protection and same day shipment policies are additional incentives given by this company.