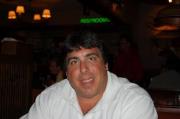 New RMVH Arizona Vacation Home Rentals Discount Site
Phoenix,Arizona (PRWEB) November 09, 2012
[RMVH Arizona.com now has a totally animated video site where cartoon characters show you how to rent homes and how vacation homeowners can rent their homes to vacationers. The animated movies and characters go across the screen and give tips.
The website Rent My Vacation Home.com along with RMVH Arizona . com has received several awards for outstanding animated videos and characters. The site features not only vacation homes but a lot more. The offices for RMVH are located locally at 33S 3RD ST, Suite 368, Phoenix ,AZ. Rent My Vacation Home is in Washington D.C. phone 800-699-7684 with a website address of http://www.rentmyvacationhome.com.
The 83 websites contain thousands of pages about the areas of vacation rentals throughout the United States. Vacationers can search all 83 websites with one click of the mouse and vacation homeowners can list their home.The Rent My Vacation Home dot com network site is the largest in America and contains a literal encyclopedia of information and Vacation Home Rentals and food, insurance, travel, transportation, blog and videos.
The main site Rent My Vacation Home even has a scam log where vacationers can list if they've had any problems with homeowners. Rent My Vacation Home.com is the kind of leader in Vacation Home Rentals and information about rentals.