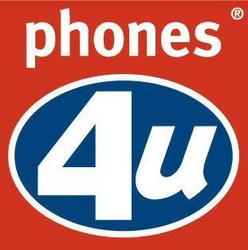 London, UK (PRWEB) May 1, 2009
Win a HTC Magic with Phones 4u!
Phones 4u is celebrating the launch of the new Google-powered HTC Magic by putting one of the latest must-have handsets up for grabs in a free prize draw.
As an official retailer of the HTC Magic, Phones 4u is giving away this year's hottest phone, powered by Google's Android software, to one lucky winner. To be in with a chance of winning, simply visit http://www.phones4u.co.uk/HTC_Magic_Competition/
Building on the success of the G1, the sleeker, slimmer and feature-packed HTC Magic offers a faster, more refined user experience than its predecessor, following the introduction of the new Cupcake operating system. The latest update takes into account users' feedback of the original Android phone to greatly improve usability and access to features, such as high-speed internet access, push email and Sat Nav.
Customers can take advantage of an exclusive online offer of a free handset, 600 minutes and 3000 texts for just £30 a month on an 18 month contract on Vodafone - cheaper than any other 18 month contract deal on the HTC Magic currently available in the UK!
Customers can pre-order the new HTC Magic online now at http://www.phones4u.co.uk/
About Phones 4u:
Phones 4u is an independent mobile retailer, offering all networks and handset manufacturers' products. It is part of the Staffordshire-based 4u Group, and the Group CEO is Tim Whiting. Leading the way in the mobile industry through its excellent customer service, award-winning advertising and differentiated in-store experience, Phones 4u has over 450 stores and is still growing. Phones 4u employs circa 6,000 people.
In 2008, Phones 4u won the Mobile industry award for Best Retailer in the UK and came top in Harding and Yorke's 2008 ERIC Customer Empathy Rating Index after it was recognised among the mobile industry players as demonstrating the most empathy and understanding towards its customers. It also ranked highly in the Harding and Yorke CXI League (Customer Experience Index) in December, which ranked in order the top 10 customer experiences across all industries of 2008. Phones 4u came in at 8th position and was the only mobile retailer to make it into the top 10.
Phones 4u recognises that buying a new phone can be a complex and confusing affair. Phones 4u cuts through this confusion with its unique consumer consultation process, resulting in accurate, impartial advice and a package that is right for each customer. As a result it sells more new contracts than anyone else on the High Street. http://www.phones4u.co.uk
For further information please contact Phones 4u internal press office: Chloe Farrow
Tel: 01782 677572 M: 07766 883388
###