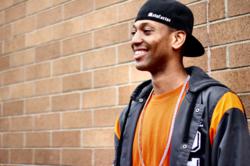 Be The Change You Wish To See In The World.
Fontana, CA (PRWEB) January 02, 2013
Phresh hit officials expect this move to improve sales and increase its customer base. Phresh Hit services will now expand to studio recordings, cover art and logo design, mastering, instrumental leasing and exclusives.
More Information will be generated and released following a shareholders meeting.
About Phresh Hit Recordings LLC
Phresh Hit Recordings LLC became active in 2010 and is owned by Brandon Hoskin, David Girten and Corey Gadson. It specializes in solving boredom using good old fashion American muscle to create and market its wonderful products.
Contact
To hear more about this label or its talent, please contact
Brandon Hoskin
11968 Ocotillo Drive
Fontana California 92337
Office: (909)641-4292
info (at) metafortae (dot) com
To hear a Phresh Hit Recordings product, go to
Amazon
http://tinyurl.com/bcgolrk