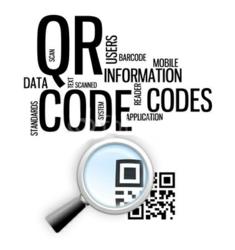 The physical therapy field is evolving and web-based, tablet-implemented EMRs help clinicians meet the many challenges of a rapidly changing profession.
Denville, NJ (PRWEB) December 30, 2012
"Physical therapists can implement a web-based or server-based EMR and while they may seem similar, there are distinct differences that will affect cost, convenience and efficiency," said Chhoda. "Web-based systems are compatible with tablets and offer a superior solution."
Chhoda recommended a web-based system to avoid the cost of purchasing the extensive equipment needed for a server-based system. He noted that with an on-site server, practice owners are responsible for maintaining their own security requirements and remaining HIPAA compliant to meet federal standards. The early EMR implementer named the following advantages of an integrated web-based system and the importance of employing the EMR using tablet technology.

Tablets offer lightweight portability and facilitate expansion into new markets;
Patient information can be retrieved from any location with access to an Internet connection and aren't tied to the practice;
Documents, test results, x-rays and notes can be scanned into a tablet to become part of the client's permanent record;
Clinicians can have coding and billing information ready for submission before the client leaves the office;
Instantaneous billing, individually or in batches, for quicker reimbursements and better cash flow;
Can be integrated with existing office software;
Access to websites to inform and educate patients while in the office, allowing for better patient-therapist engagement;
The current generation of EMRs encompasses tools and abilities not previously available. Chhoda's new information enables practitioners to make informed choices on the implementation of a system that's cost effective and provides the highest level of efficiency. The physical therapy field is evolving and web-based, tablet-implemented EMRs help clinicians meet the many challenges of a rapidly changing profession.
Chhoda's office can be reached by phone at 201-535-4475. For more information, visit the website at http://www.emrnews.com.
ABOUT NITIN CHHODA
Nitin Chhoda PT, DPT is a licensed physical therapist, a certified strength and conditioning specialist and an entrepreneur. He is the author of "Physical Therapy Marketing For The New Economy" and "Marketing for Physical Therapy Clinics" and is a prolific speaker, writer and creator of products and systems to streamline medical billing and coding, electronic medical records, health care practice management and marketing to increase referrals. He has been featured in numerous industry magazines, major radio and broadcast media, and is the founder of Referral Ignition training systems and the annual Private Practice Summit. Chhoda speaks extensively throughout the U.S., Canada and Asia. He is also the creator of the Therapy Newsletter and Clinical Contact, both web-based services to help private practices improve communication with patients, delivery better quality of care and boost patient retention.