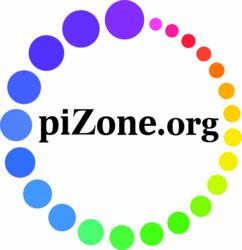 This merging of art and science provides an elegant means of inspiring the public – especially youth – to want to learn more about the world we live in.
San Francisco, CA (PRWEB) September 11, 2012
An artistic presentation of sky calligraphy, called Pi in the Sky, the world's largest ephemeral art installation, will occur on Wednesday, September 12, 2012 between 11:45am and 1:30pm PT (weather permitting). At 10,000 feet above the skies of the San Francisco Bay Area, five synchronized skywriting planes will draw the first 1000 digits of the infinite sequence of pi (π) – the ratio of a circle's circumference to its diameter. The event is a community-building civic art experience, yet it also underscores the importance of math and science in our lives.
"All along the Bay Area, the numerical sky calligraphy will capture the public's attention and raise awareness of the growing need for a greater focus upon math and science in schools," said Alex Filippenko, a professor of astronomy at the University of California, Berkeley, a contributor at piZone.org, and the 2006 National Professor of the Year.
San Francisco based artist ISHKY will create this conceptual art exhibit. Supporter piZone (@piZone_dot_org), a crowd-source resource that uses pi to educate and engage students and the public to become more interested in math and science with interactive games, educational videos, activities/demos, and pi art, is promoting the event with a mobile website. Math and science enthusiasts and all viewers are encouraged to share via our twitter feed @piZone_dot_org, their pi-viewing experience with photos of the installation as they see it. For those not in the Bay Area, you can still post your pi themed images (numbers, circles, art, etc) at our social media outlets listed below.
Using dot-matrix skywriting technology, the aerial numbers will measure a quarter-mile tall and extend more than 100 miles. Pi in the Sky explores the boundaries of scale, proportion, and the relationship between earth and the physical universe. This merging of art and science provides an elegant means of inspiring the public – especially youth – to want to learn more about the world we live in.
"The Pi in the Sky exhibit couldn't have come at a better time," added Filippenko. "With the world becoming more competitive each day, we must find ways to innovate and discover the technologies of tomorrow. This won't happen without a strong foundation in math and science – which starts in the classroom. ISHKY's vision is a testament to how creative passion, civic engagement, and education can complement each other to address and begin to solve some of our greatest challenges. It's no coincidence this event will happen over the skies of the Bay Area. This region is a great example of the social and economic benefits of enabling – and turning loose – the smartest thinkers in the world. From Apple to Facebook to Google, these companies are shining examples of how math and science drive innovation. However, we must strengthen, nurture, and enable our talent. We need more engineers, researchers, scientists, and people that want to discover how things work."
Only briefly in the sky, piZone hopes people document, take pictures, share, and encourage others to observe the Pi in the Sky. We also encourage others to follow ISHKY's creative artistic expression, and to use pi as a tool to stress the importance of math and science –making it fun and appealing. Visitors to piZone will be assigned the next position in the ongoing sequence of pi. Fun facts about that number and simple pi facts will be displayed, as well as an opportunity to win the new iPhone 5. The piZone.org mobile website is provided in-kind by wompmobile.com, a web-to-mobile company.
Hey Bay Area! Look up on September 12 and find your piece of the Pi!
At pizone.org you can post your pi, share the pi, and pi-ticipate.
ABOUT ISHKY:
ISHKY is a California-born artist with a Bachelor of Science degree from UC Berkeley. As a professional communicator and designer, the agency he founded has helped name and create visual identities for infrastructure projects.
ABOUT piZone:
piZone is a crowd-source resource for all things related to pi. It utilizes interactive games, video, imagery, demonstrations, art, and even a song to promote the value of action and play in learning to encourage the fun of discovery in math and science.
piZone is committed to raising awareness of the pressing need for improved curricula and achievement in math and science in our schools.
For updates, images and the latest images on pi follow us on:
Twitter: @piZone_dot_org
Facebook: http://www.facebook.com/piZone.org
google+: piZone.org
YouTube: piZonesite
Ustream: ustream.tv/pizone
Pinterest: http://pinterest.com/pizonedotorg/
Via.Me: http://via.me/pizone_dot_org
Instagram Username: pizone_dot_org
Post your pi – Share the pi – Archive images from people's pi-experiences.
Follow the artist ISHKY on twitter @ishkystudios and #piinthsky