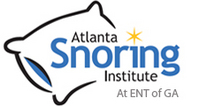 Atlanta, GA (Vocus) June 12, 2010
Everyone deserves a great night's sleep. If snoring or sleep apnea symptoms are disrupting your quiet night, it can be a big headache for you and your partner. Chronic snoring can also be a symptom of sleep disorders like obstructive sleep apnea, which can lead to serious health problems. But there's good news – The Pillar Procedure snoring and sleep apnea treatment is a breakthrough medical process that can eliminate snoring and sleep apnea and greatly improve quality of sleep.
The Atlanta Snoring Institute is excited to offer a discount of up to $500 per patient on the Pillar Procedure sleep apnea and snoring treatment. If you have been putting up with snoring or sleep apnea for too long, this is the perfect opportunity to take advantage of the expert services provided by the ASI physicians.
During the Pillar Procedure, 3 to 5 small polyester implants are inserted along the soft palate without incisions or stitches. Over the next few weeks, the implants work together with the body's natural fibrotic response to add structural support to the soft palate. This reduces the tissue vibration that can lead to snoring. Plus, it prevents the palatal tissue collapse that can cause obstructive sleep apnea by obstructing the upper airway. To learn more, please visit our online learning center, which features many informative Atlanta Pillar Procedure articles, videos, and news.
This discount is only available for a limited time. The procedure must be done between June 1, 2010 and July 30, 2010 in order to receive the rebate. The total savings will be discounted off of the Pillar Procedure cost at the time the service is performed. Plus, this great offer is only available through the Atlanta Snoring Institute and is not transferable to another physician or practice.
This is an instant rebate of $100 per Pillar implant per patient. During the procedure, each patient requires 3 to 5 implants depending on their specific symptoms. The number of implants is determined by a doctor during the initial examination. With up to 5 implants, each patient can save up to $500.
The Pillar Procedure Atlanta Snoring Institute physicians have been performing the treatment since 2006 and the Atlanta Snoring Institute performs more Pillar Procedures than any other practice in Georgia.
Atlanta Snoring Institute is dedicated to the treatment of snoring and sinus problems. The physicians are some of the finest Board-Certified Otolaryngologists (Ear, Nose & Throat specialists) with special interest in the treatment and management of snoring, sleep apnea, sinusitis and other related conditions. The expert physicians of ASI offer a full range of medical, minimally invasive and surgical snoring, sleep apnea, and sinus treatments. ASI is dedicated to your health and will work with you to provide the best treatment options to effectively manage your condition with a full range of medical services including the Pillar Procedure, coblation, turbinate reduction, septoplasty, and balloon sinuplasty.
For more information about Atlanta Snoring Institute and how they can help you sleep better, please visit AtlantaSnoring.com
###