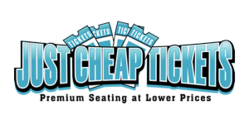 Many cities are scheduled for concerts during the second U.S. leg of "The Truth About Love Tour
Brookfield, WI (PRWEB) March 28, 2013
The first U.S. leg of the star's tour was so successful that more shows have been added. The second U.S. leg begins on October 10 in Oakland, California, and will wrap up on December 14 in Atlanta, Georgia. JustCheapTickets.com has reduced the prices of tickets for upcoming concerts, and fans can take advantage of these savings when tickets go on sale March 30.
Many cities are scheduled for concerts during the second U.S. leg of "The Truth About Love Tour," some of them having been visited during the first leg as well. Destinations in the United States where upcoming shows will take place include Los Angeles, Milwaukee, Minneapolis, Fargo, Lincoln, Rosemont, North Little Rock, Indianapolis, Cleveland, Dallas, Chicago, Newark, Birmingham and Washington, D.C. The tour schedule also includes Canadian concerts in Toronto, Montreal, Winnipeg, Saskatoon, Edmonton and Vancouver.
Fans have been obtaining Pink tickets at a consistent pace for concerts that have already taken place, and tickets for the extended portion of the tour will sell just as quickly. Entertainment venues around the world are likely to be filled to capacity with the star's followers for all future shows, just as they have been for past performances. Fans who missed out on attending a concert during the first U.S. leg of the tour will now have another chance, and they will need to act in haste if they want to be assured of obtaining good seats.
The 33-year-old entertainer has been performing since 1995. She is an accomplished musician as well as a singer possessing a unique style, and her repertoire includes pop, soul, R&B and rock. Her concerts are lavish arrangements containing stage props, acrobatic performances and dancing, all topped off with her amazing vocals. When her dedicated fans obtain tickets to her events, they are treated to memorable concerts that are filled with many of the songs that have been successful hits for her over the years. The singer knows how to put on a thoroughly entertaining show that leaves her fans wanting to attend more events in the future. "The Truth About Love Tour" is bringing the star the recognition and praise that she so richly deserves.
About Us
JustCheapTickets.com offers a wide selection of tickets to many events. Besides providing Pink tickets, Bruno Mars tickets and Prince tickets are also available.