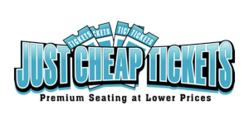 On March 30, JustCheapTickets.com will have Pink tickets available for purchase.
Brookfield, WI (PRWEB) March 29, 2013
(March 29, 2013) - The singing star has had such a successful tour so far that it was necessary to extend it by adding more North American performances. She began her travels on February 13 and will continue to entertain her fans worldwide through December 14. Tickets for the additional shows will go on sale March 30, and JustCheapTickets.com will have a wide selection of tickets available at that time.
U.S. cities to be included on the second North American leg include Los Angeles, California; Seattle, Washington; Salt Lake City, Utah; Minneapolis, Minnesota; Chicago, Illinois; Milwaukee, Wisconsin; Des Moines, Iowa; Lincoln, Nebraska; North Little Rock, Arkansas; Dallas, Texas; Boston, Massachusetts; and Washington, D.C. Canadian concerts include stops in Toronto, Montreal, Vancouver, Winnipeg, Edmonton and Saskatoon. North American fans will have many chances to obtain Pink tickets for upcoming shows starting on October 10 and ending on December 14.
The talented 33-year-old started her musical career as a member of Choice, an all-girl group that formed in the 1990s. When the members disbanded in 1998, she began her solo career and has been growing in popularity since that time. The singer has six albums to her credit, and her current tour is promoting the latest release of those six recordings.
Upcoming shows will be visually stunning as well as a treat for the ears due to the star's amazing vocals. The songstress enjoys making her stage appearances very lavish with appealing set designs, lively dance routines and acrobatic stunts that she is not the least bit squeamish to perform. Fans who acquire tickets to one of her shows will never be disappointed and will have the desire to see her again when her next tour comes along.
Alecia Beth Moore, born in Abington, Pennsylvania, was already performing music in local Philadelphia clubs when she was 14 years old. She acquired her stage name at that time. Over the years, the popular performer has developed a unique style of singing, and her musical repertoire includes such genres as pop, soul, rock and R&B. She is also an accomplished musician who plays the piano, guitar, drums, keyboards and bass.
About Us
On March 30, JustCheapTickets.com will have Pink tickets available for purchase. The website will also offer John Mayer tickets, The Eagles tickets, and others.