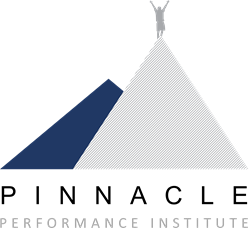 New Sales Training Paradigm - 21st century client engagement and sales training based on real, field-tested experience.
NEW YORK (PRWEB) December 28, 2018
Pinnacle Performance Institute has launched a new website, and lays the groundwork for an upcoming interactive training portal online, amidst a fast growing e-learning global market.
The newly designed website offers a secured, state-of-the-art platform that is easily accessible from any device, scalable, and interactive with all key social media platforms.
"We are thrilled about our new branding, and about our new website as a pathway to truly make a difference in a market that is way overdue for re-tooling, and a new pathway to our new client engagement model. Long before our inception in 2017, we knew that the market continues to evolve at a rapid pace, but the professionals that call on that market are not keeping pace. We saw this gap as a very tangible opportunity to bring to market new and dynamic ways to engage the key stakeholders in any client organization." Brad Guerreiro, Founder and CEO, said. "We believe the new website will allow visitors to discover the new Sales Training Paradigm, and how to receive world-class, 21st century sales training based on real, battle-tested experience, long before they ever step one foot in a client Pinnacle Sales Academy corporate event, or attend one of our 4-day sales training conference events.
The online academy is under development and it will be accessible via a members area, where students can enroll in a self-paced, structured program of choice, with full access to video, audio, and a document library.
The website will be updated constantly with new videos, audio podcasts, event announcements, promotions, and more. Visitors are encouraged to explore the website and sign up for direct emails for the latest updates, tips, and special offers.
For more information about training by the Pinnacle Performance Institute, and Pinnacle Sales Academy, visit BradGuerreiro.com.
About Brad Guerreiro
Brad Guerreiro is the founder and CEO of the Pinnacle Performance Institute. The main focus targets actionable performance strategies and approaches to enable regular individuals, CEOs, sales forces, executives, and top athletes to break through current models of performance, and perceived limitations. Brad leverages over 25 years of global executive experience, and over $25 billion in business performance. For more information visit the website's About page.