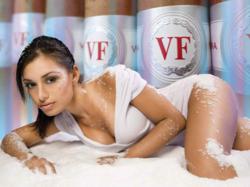 PipesandCigars.com is beginning all subscriptions in December with this free 2012 cigar calendar as well as a free premium cigar.
Albany, NY (PRWEB) December 06, 2011
PipesandCigars.com has been bringing customers the world's best cigars with personal and friendly service for 17 years. For 2012, PipesandCigars.com is introducing a new project, a Cigar Calendar. This calendar features lovely ladies showing off each month's featured cigar brand and the month-long promotion attached to the brand. The calendar will be sold at retail for $12.95, and will also distributed free of charge to subscribers on the PipesandCigars.com mailing list as well as outgoing cigar orders throughout the month of December.
The calendar features sales and discounts on iconic brands like Macanudo, Romeo y Julieta, La Gloria Cubana and Avo along with a variety of boutique cigars. Customers placing orders for cigars during the month of December will have one automatically included in their package. Smokers unfamiliar with PipesandCigars.com who are interested in receiving a calendar can get a free copy simply by signing up for the PipesandCigars.com mailing list. PipesandCigars.com is beginning all subscriptions in December with this free 2012 cigar calendar as well as a free premium cigar. This opportunity is only available to people of legal smoking age, and by subscribing to the PipesandCigars.com mailing list subscribers are confirming that they are of legal smoking age in their state.
"This is a very exciting project for me and our company. It gives us an opportunity to combine two of the greatest things in the world - beautiful women and fine cigars. It also allows us the platform to highlight 12 brands that we feel bring outstanding quality and value, and give customers an opportunity to try those brands at an outstanding value beyond our everyday low prices", stated Travis Lord, Marketing Director of PipesandCigars.com. The company's owner Scott Bendett elaborated "This project was initially put together as a way of saying "thank you" to the loyal customers who have supported us for so many years. We wanted to show our appreciation and give them additional ways of saving at the same time. When the drafts were completed, we were so thrilled with the outcome that we decided to increase our print run and distribute them to new mailing list subscribers as well."
PipesandCigars.com's 2012 Cigar Calendar is sure to spice up smoking lounges, offices and man-caves nationwide. Smokers interested in learning more should visit PipesandCigars.com or the subscription page. They can also call 800-494-9144 to speak directly with a customer service representative.
PipesandCigars.com has been in the tobacco business for 17 years. The company started with humble beginnings in a mall kiosk, and has steadily grown into an industry-leading online tobacconist. Offering a huge selection of cigars, accessories, pipes and pipe tobacco, PipesandCigars.com is dedicated to delivering quality products to smokers all over the world.
# # #