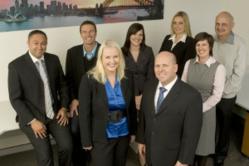 Choosing the right selling agent could mean an extra 15% above the original expectation on sale price
(PRWEB) March 25, 2013
One of the main reasons PK Property Search & Negotiators created their sales advisory service back in 1997 was to assist those who wished to sell their home, yet were unsure about who to engage and what to do. Managing Director & industry expert, Mr. Peter Kelaher says, "Even though we're a buyer's agent and don't sell property, our years of experience negotiating with Sydney real estate agents means we know who to recommend, and who not to use. And in today's economic climate, that knowledge can be of utmost importance to a seller." The popularity of their sales advice has spread so quickly that it's now contributing 25% towards the company's turnover.
Along with most property owners nowadays, Sydney residents wanting to sell their home or investment may find it very difficult and time consuming to locate the right real estate agent. Since selling real estate isn't an everyday event for most, much of the information available to the public is confusing at best, making it tricky to locate the most suitable agent.
Innovators in real estate, PK Property Search & Negotiators saw the predicament property sellers were faced with and worked out a way to overcome the obstacle with their sales advisory service. They know that obtaining an accurate sale price on a property, as well as arming the seller with helpful information, is pivotal in a vendor's ability to move forward with their next purchase.
Mr. Kelaher explains that his team doesn't actually sell property, but as a result of their years of experience in dealing with agents, they're in the perfect position to advise those wishing to sell. He states, "Our main aim with this service is to refer clients to an agent in their local area, who will be honest with the estimated sales price, as well as be able to achieve the highest possible amount in the shortest possible time."
What's more, Mr. Kelaher, who in the past has been a property writer for News Ltd and property editor for Channel 7′s "The Morning Shift", says that by "choosing the right selling agent, it could mean an extra 15% above the original expectation on sale price." He also adds that choosing the "wrong agent could reverse that 15% and cost a lot of marketing money. And in the worst case scenario, cause extreme financial difficulty." He also adds that getting the right advice first is essential for sellers to achieve the best possible price, and that's resulted in higher demand for his services.
"Our buyers agents are busting at the seams, so a whole team will need to be added soon. No one else is doing this in NSW and it's now 25% of our turnover" says Mr. Kelaher. PK Property make the selling process smoother with the independent counsel they provide in seven different areas.
Firstly, they recommend the best 3 agents are in a local area and what they charge, and then advise the property's present worth. From there, the team will negotiate the lowest sales commission with the selling agent and review marketing costs & contracts. Mr. Kelaher's agents will also help vendors decide between selling at auction or for a fixed price.
Furthermore, they'll recommend what should or shouldn't be spent on preparing a property for sale. They also suggest other industry professionals, such as solicitors, property stylists, painters, and so on. Lastly, they'll assist in which offers to consider.
PK Property Search & Negotiators offer their sales advisory service at no charge to the seller. Mr. Kelaher explains, "Your selling agent will charge their regular commission, but you won't pay anything to PK Property for our advice. There are no charges, no hidden fees – nothing." He makes clear that they simply receive a small referral fee from selling agent's commission. Mr. Kelaher says, "This referral practice is very common place in the real estate industry."
PK Property's complimentary sales advisory service provides much-needed advice to wary sellers and has gained so much popularity that the company is looking to create a new team to meet with demand. To obtain further information about their sales advice or any other services, please contact Peter Kelaher directly on +61 0419-200-018, or visit us at: http://pkproperty.com.au/
About PK Property
Since introducing the concept of Buyers Agents to the Sydney Marketplace in 1997, PK Property Search & Negotiators has successfully purchased approximately 1,500 properties worth around $2 Billion dollars.
As Sydney's first, largest and most experienced buyers agents, PK Property covers all aspects of the purchasing process - from finding the right property and determining its true market value, to negotiating the best possible price and bidding on the buyer's behalf at auction.
Their mission is simple: to help buyers counter misinformation, overpricing and emotional impulse buying. To learn more about PK Property, click here.