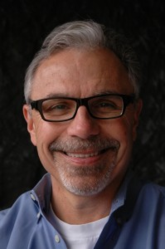 New York, NY (PRWEB) January 03, 2013
PlaceIQ announced today that it has appointed Tony Nethercutt to its senior executive team as Chief Revenue Officer. Nethercutt, formerly VP of Sales at YouTube and AdMob, joins PlaceIQ having spent the past two years as General Manager of North America for mobile advertising firm Mojiva Inc.. Nethercutt will oversee the build out of PlaceIQ's sales, account management and ad operations teams, as well as manage all publisher and ad network partnerships.
Nethercutt commented: "After a very rewarding period at Mojiva and Mocean Mobile, I am very excited to be joining PlaceIQ. The company's highly unique approach to delivering targeted mobile audiences based on a complex analysis of location, time of day, and many other relevant data points is extremely intriguing and compelling. Working with really smart people internally, and with advertisers and ad agencies to bring a new way of leveraging advertising to influence audiences is always a good time for me. I expect to have a ton of fun at PlaceIQ."
Since its founding in 2010, PlaceIQ has emerged as the market leader in the mobile audience and location intelligence field. In the process, the company has forged strong partnerships with mobile industry leaders including The Weather Company, Jumptap, Verve Wireless and others, and has worked directly with leading brands across all major industries to drive significant increases in in-store sales and produce award-winning campaigns. The addition of Nethercutt to the executive team promises to strengthen PlaceIQ's position at the forefront of the emerging mobile ad tech industry.
"Tony is a perfect addition to PlaceIQ as we intensify our efforts to expand our national presence," said Duncan McCall, Co-founder and CEO of PlaceIQ. "We are in full growth mode as we enter 2013 and feel that Tony's vision, track record and knowledge of the digital ecosystem fully complement the goals of our company. We are indeed very excited to welcome him on board."
"We've partnered with some very big brands and delivered extremely successful and measured results," says McCall. "We believe our technology has even stronger reaches, beyond just mobile, and feel we are just scratching the surface of what our company can be."
In joining Place IQ, Nethercutt is reteaming with former Admob, Quatrro and Millennial Media adviser and current JumpTap Board member John Hadl, who led US Venture Partner's recent investment in PlaceIQ.
About PlaceIQ (http://www.placeiq.com)
PlaceIQ builds mobile audiences for advertisers by aggregating large amounts of location data from multiple data sources to understand what behaviors, people, and activities exist in a given place and time. This location context targeting is a powerful, privacy friendly way to define, reach, and learn about specific audiences in a mobile world. The company was founded in 2010, with offices in New York City and Boulder, Colorado.