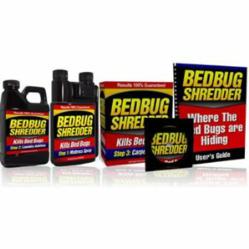 New York City, NY (PRWEB) April 24, 2012
CNN calls it the worst bedbug epidemic in New York City history where bedbugs have spread over 10,000% in the last two years, and a new list from Orkin shows that now New York City has been beaten by at least five other major U.S. cities for the record number of bedbug infestation reports being called in to the Orkin company. Planet Amazing says in a new report that this type of epidemic is due to a problem with bedbugs being "resistant" to traditional chemical pesticides. "Resistance" in chemical pesticides, says Planet Amazing researcher Justin Douglas, means that the bedbugs have developed an immunity to the pesticides.
"This problem of resistance has been reported by scientists over the last 10 years," Mr. Douglas says. "Scientists have been studying why bedbugs are starting to survive treatments. Even the extreme heating treatment is a problem because it involves sealing and heating an entire building and evacuating all people from it while the temperature is raised hot enough to kill bedbugs. We suggest our non-toxic approach called Bedbug Shredder bedbug killing treatment because it bypasses the resistance of bedbugs and uses a completely mechanical approach to killing bedbugs."
The Planet Amazing bedbug treatment uses microcrystals which are microscopic fibers which tear up the bedbugs. The microcrystals only hurt insects and have been approved by the EPA as safe for plants, people, pets and children. In addition, Planet Amazing provides a laundry additive which is also non-toxic and will treat the laundry so as to kill bedbugs in clothes, linens (sheets), and other fabrics.
For more information on how to kill bedbugs or to purchase Bedbug Shredder, check out the Bedbug Shredder website.
About Planet Amazing
PlanetAmazing.com is the premier manufacturer and distributor of a wide range of organic and inorganic "GRAS" solutions that anyone…no matter their experience…can use to eliminate real everyday problems.