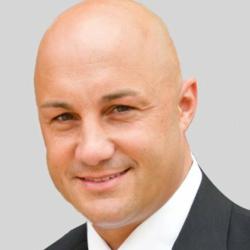 "The experience and relationships Mark has within the medical industry and especially the plastic surgery market will be invaluable as we introduce additional products into this marketplace."
Chicago, IL (PRWEB) March 26, 2013
Mark E. Chenoweth has joined Cearna, Inc. as director of sales. Chenoweth will oversee Cearna's national sales team for OcuMend™, a healing gel pad designed to reduce a patient's recovery time from eye (blepharoplasty) and nose (rhinoplasty) plastic surgery by five to seven days. He will also have sales responsibility for the Chicago market. In addition, Chenoweth will be instrumental in the launch of the company's future surgery and trauma recovery products.
Chenoweth has more than 17 years' experience as a successful sales and sales management professional with strong expertise in business development within the medical industry. With his extensive knowledge and strong relationships in multiple surgical specialties including neurosurgery, plastic and reconstructive surgery, otolaryngology, ophthalmology and oral maxillofacial surgery, Chenoweth has developed continuous records of achievement generating revenues and improving profitability in a rapid-growth, highly competitive medical industry. He has consistently created and implemented new strategies to penetrate accounts and expand market share. Chenoweth has an innate ability to excel in roles that are evolving and largely undefined.
"We are pleased to have Mark join the Cearna team," states Dr. Josephine Polich, founder and CEO for Cearna, Inc. "The experience and relationships Mark has within the medical industry and especially the plastic surgery market will be invaluable as we introduce additional products into this marketplace."
Prior to joining Cearna, Chenoweth was vice president of sales & marketing at Kelyniam Global, Inc., a start-up medical device company, where he organized and developed the launch of a line of customized cranial and craniofacial implants. Chenoweth served as strategic account manager for Stryker Craniomaxillofacial where he developed sales and marketing strategies for the sales organization, assisted in the implementation and product launch of a line of craniofacial implants, and was responsible for a $20 million revenue goal. As the central region sales manager at Porex Surgical, he successfully led a team of both direct and independent reps covering 26 states. The leadership and mentoring skills he provided the sales team resulted in growth in both existing base business as well as new territory revenue.
Chenoweth received his Bachelor of Science degree in Business Marketing with high distinction from Northern Illinois University. He currently resides in Joliet, IL.
Founded in 2010 by Dr. Josephine Polich, Cearna, Inc. changes the way patients recover from plastic surgery by getting them back to their work and life faster. The company is engaged in the research, development and commercialization of surgery and trauma recovery products with a mission to help people recover faster by reducing bruising, swelling and pain. For more information about Cearna and its products, visit http://www.cearna.com or call 630-740-4580.