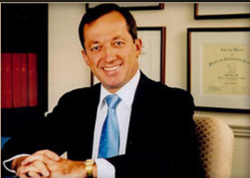 Vienna, Virginia (PRWEB) June 27, 2013
Patients frequently come to the "D.C. Butt Doctor," Dr. Shlomo Widder's Vienna office with concerns of the rumored health risks associated with cosmetic surgery. These patients are eager to go under the knife for a variety of reasons, however prevailing attitudes towards plastic surgery have deterred many who would benefit from cosmetic enhancements.
Dr. Widder agrees that there are health risks associated with any surgery; however, the misconception that plastic surgery is an extremely dangerous undertaking that poses an increase number of risks when compared to other surgeries is ridiculous. According to the American Society of Plastic Surgeons, planning for a safe plastic surgery requires many of the steps that are necessary to prepping for all surgeries.
It is important to note plastic surgery is not always done to satisfy one's vanity. Many against plastic surgery argue that because plastic surgery is an elective surgery the rewards do not outweigh the costs. There are numerous health complications that may require the work of a cosmetic surgeon. For example obstructed nasal passages make it extremely difficult for people to breath. This condition can be corrected with a rhinoplasty procedure. The potential risks involved with plastic surgery are no different than those that may occur in any other form of surgery. Plastic surgery candidates should not be put off in fear. Dr. Widder insists on utilizing the services of a board certified plastic surgeon and having surgery in an accredited surgery center by the likes of American Association for Accreditation of Ambulatory Surgery Facilities, Inc. (AAAASF). It is also important to be aware of all existing health conditions prior to going into any surgical procedure. If you are interested in cosmetic surgery, please visit Dr. Widder's site and the American Society of Plastic Surgeons site to learn more about safely preparing for a procedure.
Dr. Widder is the only plastic surgeon in the Northern Virginia area offering buttock implants. The "Butt Doctor" of D.C. has made it his mission to help men and women achieve the perfect posterior.
About Widder Cosmetic & Plastic Surgery:
Serving the Northern Virginia area, Washington D.C. metropolitan area and beyond in cosmetic and plastic surgery procedures for more than 25 years, Dr. Widder is an established member of the American Society of Plastic Surgeons and the American Society of Aesthetic Plastic Surgery. His surgery center is accredited by the AAAASF. Dr. Widder's office provides free consultations at their luxurious 3,300-square-foot facility. Their services include face lift, facial implants, cheek, chin, eyelids surgery, otoplasty ear tuck, botox and facial fillers, liposuction, breast augmentation, breast reduction and breast lift, pectoral implants, gynecomastia surgery, calf implants, rhinoplasty, and they're the only plastic surgery center in the area offering buttock implants. For more information about The D.C. Butt Doctor, visit http://www.widderplasticsurgery.com.