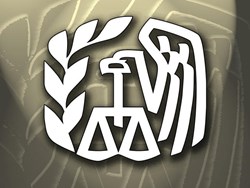 Platinum Tax Defenders helps business owners and individuals to take advantage f every tax dredit available to them 1-877-668-1807
(PRWEB) March 26, 2013
Platinum Tax Defenders points out that according to the IRS and FileLater.com, more than 5 million businesses use a tax extension to buy time, and over 10 million personal taxes get a six-month extension. Even with the supposed ease of e-filing, it's easier to get into a mess than out of it, as some of the 100 million found out who e-filed (according to Daily Finance) in 2011 - especially those who had issues with identity theft. Deductions can save money and cost time, if you read through the the tax code's complicated 73,000 pages. Brian O'Connell of the IRS "US Tax Center" site is right in calling the tension between claimed and allowable tax credits "a grim and calculated struggle" in February 25, 2013. Platinum Tax Defenders suggests that taxpayers reeling under the burden of complicated 2012 or back taxes may want to get professional help from tax resolution services with an on-staff tax attorney, rather than risking penalties and interest charges.
Sales tax, or a credit for state income tax, is one of the most overlooked. Knowing that it can be complicated to assess accurately, the IRS provides a little-used but most useful Sales Tax Calculator that gives a number based on zip code and major purchases.
Charitable gifts may not add up to much, but chances are, student loan interest will be a sizable sum. Kiplinger points out that even if students had their loan debts paid by their parents, because the student is legally liable for the debt, up to $2,500 of student loan interest can be deducted off of taxes. (For those two-income earners with young children at home, says one Platinum Tax Defenders specialist, "don't forget the child care credit.")
Footing the bill for adult dependents can get pricey. Sometimes, it can be a tax deduction. As noted in The Blaze, the Vice President of TurboTax has said that it's sometimes possible to claim a girlfriend or boyfriend as a dependent for tax purposes. The relationship partner must make less than $3,800 in a calendar year, and have taken up space in the principal residence during the year. However, if the gross income is less than $3,800, it shouldn't be too hard to prove that the girlfriend or boyfriend also depended on their partner for 50% of their financial support.
Getting a new job can also be pricey. Again, Kiplinger notes that expenses in finding a new line of work can add up. Flying to an interview, especially if a rental car was necessary, can be deducted. States such as New Jersey and New York can be pricey just on tollbooths and parking lots alone, so add that to an itemized list. If you move to a new state, or anywhere over 50 miles away to be closer to a new job, the moving costs can be deducted. Those who gain help from an employment agency can add on the fees. Those who prefer to job-hunt independently can mark off the cost of printing cards and resumes. However, HR Block says that deductions only apply to those who stay in their career path.
Seniors may be pleased to know that, after they qualify for Medicare, that doesn't necessarily mean a rocking chair. According to Kiplinger, Medicare expenses for the completely self-employed can reduce taxes whether or not it's possible to itemize or reach 7.5% AGI.
Platinum Tax Defenders suggests that taxpayers with complicated issues, such as those needing back tax help, may want to obtain tax relief via a tax resolution service. Ideally, the service should have significant experience in both business and personal tax concerns, and the ability to successfully negotiate Offers in Compromise and other installment agreements. A tax attorney can be very helpful for negotiations and appeals, especially if an Offer in Compromise gets rejected.
Platinum Tax Defenders has a dedicated team of 10 professionals (including tax attorney s, CPA's and former IRS agents) with a ten-year track record of stopping bank levies and removing tax liens. Most initial consultations range from 20 to 45 minutes, in which a qualified tax resolution professional can examine the specifics of the situation and offer strategies for dealing with the IRS.
For more information from Platinum Tax Defenders on stopping property seizure and getting help with back taxes, call 1-877-668-1807 or visit http://tax-resolution.me/