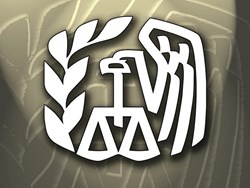 Platinum Tax Defenders helps business owners and individuals to take advantage f every tax dredit available to them 1-877-668-1807
Los Angeles, CA (PRWEB) March 28, 2013
According to Accounting Today on MARCH 25, 2013, the IRS seems to be looking to close its own tax gaps by stepping up pressure on taxpayers with high adjusted gross incomes (AGI). The IRS itself says that out of the 1% of tax returns examined, those with higher AGI's could expect a higher likelihood of examinations. Over 12% of those reporting an income over $1 million were examined, versus less than 3% of those filing with less than $200,000 AGI without a Schedule C for self-employment income. The good news is that 54,000 returns were awarded more refunds after examination. The bad news is that 1.5 million returns were examined, which is not a comfortable process. Platinum Tax Defenders urges higher-income taxpayers, especially those with offshore bank accounts, to consider having a tax resolution service help with situations involving an audit or back taxes.
Besides Sweden, Lichtenstein is one of the 50 countries in negotiations with the IRS for possible tax evasion. IRS Commissioner Steven Miller calls this part of the "two-prong approach" of offering incentives for those who voluntarily come forward with previously undeclared international bank accounts, and pursuing governments and other officials who would shield those who wish to evade paying current tax rates in the United States.
Platinum Tax Defenders also points out that Illegal tax shelters are also on the agenda, according to Bloomberg News. The Supreme Court is reviewing a case regarding tax shelters, US v Woods No. 12-562, in October. The true issue, per Thomas Reuters, is whether or not the IRS can add 40% penalties for benefiting from tax shelter fraud.
Issues may arise for overly trusting high-income earners who are persuaded, by their accountant or tax attorney, to enter a seemingly legal tax shelter - or open an offshore account. Simply because the formerly respected firm Ernst & Young admitted to systematically advising clients to invest in an illegal tax shelter, does not always mean that each participating client knew how the illegal tax shelter operated, or its true nature. Similarly, opening bank accounts overseas is not problematic in itself, unless the account is simply being used to shield a taxpayer from making income tax payments.
As Accounting Today also pointed out, the IRS has been struggling with the challenge of identity theft and tax refund fraud. Even with the help of 3,000 IRS employees, and the prevention of $20 billion in false refunds via 3 million false returns, there is more work to be done. The Treasury Inspector General for Tax Administration (TIGTA) estimated in 2012 that over $5 billion has been lost to false refunds, and in identity theft. If a high-income earner's identity were compromised, it might take the IRS up to six months to reverse the damage, after issuing penalties or property liens.
Platinum Tax Defenders encourages high-income taxpayers to obtain tax relief or help from tax relief services, especially in the case of an audit or back taxes. As the IRS increases pressure on taxpayers to reveal unpaid tax amounts, in overseas accounts and tax shelters, it may be helpful to have a skilled tax attorney shed light on actions and motives. Miscommunication or appeals not filed timely can delay, or cancel, tax relief negotiations for back taxes.
Platinum Tax Defenders has a dedicated team of 10 professionals (including tax attorney s, CPA's and former IRS agents) with a ten-year track record of stopping bank levies and removing tax liens. Most initial consultations range from 20 to 45 minutes, in which a qualified tax resolution professional can examine the specifics of the situation and offer strategies for dealing with the IRS.
For more information from Platinum Tax Defenders on stopping property seizure and getting help with back taxes, call 1-877-668-1807 or visit http://tax-resolution.me/.