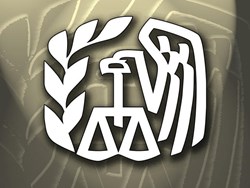 Los Angeles, California (PRWEB) March 25, 2013
Two days ago, the IRS announced that taxpayers would be getting a break on late filings. According to the IRS news release on March 20, requirements for extension requests must be met, but the 1/2% monthly penalty will be waived for those who paid after the deadline. This should not come as too much of a surprise, since the IRS had to delay the acceptance of certain tax forms until February or even March. Taxpayers should know that interest will not be waived for any overage after the estimated payments have been included with the request for extension. Platinum Tax Defenders encourages personal and business tax filers to take advantage of the waived penalties, and suggests that taxpayers burdened under back taxes consider obtaining help from tax resolution services.
Many corporations and business owners may be glad to know that they will not be penalized for forms that could not be filed until recently. Included were such business-related forms as the General Business Credit (3800), Credit for Increasing Research Activities (6765), Indian Employment Credit (8845), and the Credit for Employer Differential Wage Payments. This last, a result of the Heroes Act, sounds quite different from what it is, which is a way for employers to benefit from paying those still under military service contracts when they go on duty. The 20% credit (up to $20,000) also helps small business owners to lean toward hiring those who want extra work outside their military duties.
Platinum Tax Defenders explains thats some lately accepted credits apply to startup companies rather than corporations, such as New Markets Credits (8874), or Form 8582 for Passive Activity Loss Limitations. This would apply to beginning real estate workers who haven't yet reached professional status at the 750 hour mark. Others are found quite commonly on personal tax forms with a Schedule C, such as Depreciation and Amortization (4562), Work Opportunity Credit (5884), and even the Mortgage Interest Credit (8396). Individual filers may not know that although their deadline is April 15th (or the business day soonest after that date), corporations must file by March 15th.
Platinum Tax Defenders: Not surprisingly, current six-month limits still apply on the extensions, and the remaining balances after estimated taxes have been paid. However, since the IRS is still having so much trouble pinpointing identity theft and tax fraud cases, it may be doubly beneficial to have professional eyes look through a business or tax return this year. (The Huffington Post said recently that over 640,000 identity theft issues have been related to tax fraud and the IRS, who paid out over $750 million in fraudulent refunds between January and September 2012.) Also, the IRS suggests that taxpayers filing late may still get auto-generated assessment of penalty and payment demands, according to the Journal of Accountancy. Response letters should include a reference to IRS Notice 2013-24, and penalty relief eligibility (such as the name and credit number of at least one of the 31 forms needing to be filed late).
Platinum Tax Defenders suggests that taxpayers with complicated issues, such as those needing back tax help, may want to obtain tax relief via a tax resolution service. Ideally, the service should have significant experience in both business and personal tax concerns, and the ability to successfully negotiate Offers in Compromise and other installment agreements.
Platinum Tax Defenders has a dedicated team of 10 professionals (including tax attorney s, CPA's and former IRS agents) with a ten-year track record of stopping bank levies and removing tax liens. Most initial consultations range from 20 to 45 minutes, in which a qualified tax resolution professional can examine the specifics of the situation and offer strategies for dealing with the IRS.
For more information from Platinum Tax Defenders on stopping property seizure and getting help with back taxes, call 1-877-668-1807 or send an email to info(at)tax-resolution(dot)me.