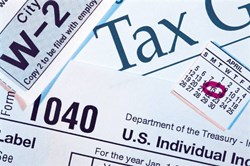 Platinum Tax Defenders helps business owners and individuals to take advantage f every tax dredit available to them 1-877-668-1807
Los Angeles, California (PRWEB) March 19, 2013
As European banks such as Wegelin feel the pinch of IRS enquiries into possible tax evasion, European governments are opening their own enquiries into American corporate giants such as Google, Amazon, and Starbucks. Platinum Tax Defenders points out that the New York Times has suggested that European countries are looking to international companies to rebuild tax coffers ("As governments throughout the region seek to close gaping holes in their budgets, they are taking aim at United States multinational companies"). According to the New York Times, Parliament member Margaret Hodge put it more bluntly, asking corporate representatives why their companies "manipulated" accounts to avoid taxes overseas. Platinum Tax Defenders encourages business owners with any international trade to research whether or not tax resolution services with an on-staff tax attorney can protect against similar types of tax enquiries and finding tax relief.
Google, Amazon, and Starbucks aren't the only American mega-corporations to be under tax scrutiny. According to Accounting Today on March 5, 2013, there is an ongoing dispute between the treasury department of Denmark and Microsoft about unpaid taxes. The dispute reaches back to 2002, when Microsoft bought Navision for $1.5 billion. Denmark's treasury is still claiming that not enough taxes have been paid on Navision's software for business planning, though Microsoft's takeover bid was approved by 98% of shareholders and taxes have already been paid on the deal. Denmark's treasury says that Microsoft owes them $1 billion in back taxes. As a Forbes contributor noted on March 5, 2013 also, this assessment may come into conflict with current European Union rules.
Platinum Tax defenders points out that both Google and Microsoft are using European Union countries with lower tax rates, such as Ireland and Luxembourg, to reduce corporate expenses. Google advertising contracts, a major source of international revenue, are signed with the Ireland subsidiary. Microsoft has routed a significant amount of business through its subsidiary, Microsoft Ireland, especially since the 2007 announcement of its plans for a new data center. Recently, Microsoft came under fire from members of the British press, such as the Daily Mail, for avoiding tax payments via a Luxembourg "loophole". Luxembourg has become European headquarters for American companies wanting to reduce their tax burdens, such as Skype, eBay, AOL, and Apple.
As global reach becomes a more wide-spread practice for American businesses, both small and great, global tax issues can increase along with global gains. Although tax evasion is a serious charge, it must be legally proven as an intentional act. This is why company owners and directors may find it helpful to consult with a tax attorney when faced with tax issues, especially those of an international nature. As one Platinum Tax Defenders specialist pointed out, "even Margaret Hodge said that Amazon and Google were probably obeying the law, she just thought they were immoral for paying less taxes than they could have. She'd have to prove that they illegally 'manipulated' their records if she wanted to go after them in court, and make them pay UK tax rates."
Platinum Tax Defenders has a dedicated team of 10 professionals (including tax attorneys, CPA's and former IRS agents) with a ten-year track record of stopping bank levies and removing tax liens. Most initial consultations range from 20 to 45 minutes, in which a qualified tax resolution professional can examine the specifics of the situation and offer strategies for dealing with the IRS.
For more information from Platinum Tax Defenders on stopping property seizure and getting help with back taxes, call 1-877-668-1807 or send an email to info(at)tax-resolution(dot)me.