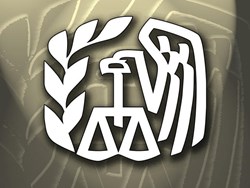 Platinum Tax Defenders helps business owners and individuals to take advantage f every tax dredit available to them 1-877-668-1807
(PRWEB) March 21, 2013
This year's tax season may be more difficult than ever, according to the issues outlined by the National Taxpayer Advocate's (NTA) 2012 Report to Congress. A cursory glance over the report's table of contents reveals serious issues with tax code confusion, fraud detection, response delays, and lack of resolution to crime victims. Added to this list of problems are the IRS delays in accepting tax returns, which may make it difficult for ordinary taxpayers to get through to IRS agents with legitimate questions and concerns. Platinum Tax Defenders encourages personal and business tax filers to research tax resolution services, which may make it easier to cut through long wait times and produce answers to necessary questions.
The NTA report outlined the waste of hours spent on an increasingly complex tax code, that includes nearly 4 million words. Out of the over 6 billion hours spent on tax preparation per year, around 90% of Americans use tax preparers, or self-prepare with the help of tax software. (According to Accounting Today, the IRS is still battling for the right to regulate tax preparers, and has appealed the Washington D.C. District Court's decision in Loving v. IRS Civil Action No. 12-385 (JEB) that tax preparers are allowed to take voluntary tests proving competency.) The Alternative Minimum Tax alone has cost taxpayers over 18 million hours. The NTA adds that its value is nearly nil, since lack of inflation adjustment means that a tax designed to ensure payments from the wealthy now targets middle-class taxpayers.
Platinum Tax defenders say confusion adds to loss of business and personal time, but time wasted in contacting the IRS is mounting. Out of the 125 million calls to the IRS, the NTA states that only 66% of the callers reached a person, after a hold time of 17 minutes. Nearly 1 million pieces of written communication are still waiting for a reply.
The NTA also pointed out that the IRS, although they receive $11.8 billion to fund operations (90% of which is for paying personnel), has been working with a declining budget. The assertion is made that if the IRS continues to receive less funding as in prior year, that internal errors will contribute to more levies, asset seizure and audits. Without more team members added, the IRS will lean even more heavily on computer-generated notices, which will contribute to a vicious cycle of taxpayers calling or writing to clarify the situation, which will take much longer than necessary. It now takes the IRS up to 6 months for closure of identity theft cases.
Platinum Tax Defenders suggests that taxpayers with complicated issues, such as those needing back tax help, may want to obtain tax relief via a tax resolution service. Ideally, the service should have significant experience in both business and personal tax concerns, and the ability to successfully negotiate Offers in Compromise and other installment agreements. Without expert help, it is possible that taxpayers in real need may find themselves in the position described by the NTA: "honest taxpayers end up paying more to subsidize noncompliance by others…and that state of affairs is not sustainable".
Platinum Tax Defenders has a dedicated team of 10 professionals (including tax attorneys, CPA's and former IRS agents) with a ten-year track record of stopping bank levies and removing tax liens. Most initial consultations range from 20 to 45 minutes, in which a qualified tax resolution professional can examine the specifics of the situation and offer strategies for dealing with the IRS.
For more information from Platinum Tax Defenders on stopping property seizure and getting back tax help, call 1-877-668-1807 or visit http://tax-resolution.me/