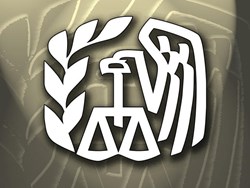 Platinum Tax Defenders reports: In January 2013, the Taxpayer Relief Act of 2012 passed, allowing some small business owners extra incentives for growth. 1-877-668-1807
Los Angeles, California (PRWEB) February 28, 2013
Small business owners are often too busy to research specific tax breaks and deductions until the deadline has passed to claim them and get the much needed tax relief. The American Taxpayer Relief Act (ATRA) of 2012 that passed as of January 2013 included some specific provisions, new and old, that may help spur small business growth. Although there has not been nationwide enthusiasm for ATRA's provisions, especially in the wake of the Affordable Care Act, Platinum Tax Defenders notes that there are a number of breaks for small business owners. Platinum Tax Defenders also notes that it may be wise for self-employed taxpayers hampered with back taxes to meet with a professional tax return specialist, especially if IRS negotiations are necessary.
Some tax credits for businesses are already commonly known, such as the Native American employee hiring credit and the work opportunity credit for veterans, because deadlines were merely extended. Other popularly known extensions include bonus depreciation, energy tax breaks, and unemployment compensation. The Small Business Administration (SBA) points out that the bonus depreciation "enables small businesses to recover the costs of qualified new equipment faster than the ordinary schedule", since 50% of the new equipment cost can be deducted from the first year of its ownership. The research and development credit has gotten some press attention, and can be valuable for smaller corporations or partnerships that engage in product testing. A Businessweek article reported that the greatest benefits are gained by companies grossing upwards of $250 million, although start-up companies were able to claim an average benefit of $151,000. Platinum Tax Defenders suggests that tax resolution services may be beneficial for the paperwork involved in claiming these credits.
Some of the lesser-used credits include the home office tax deduction. Although estimates by the Treasury Department indicate that "52 percent of small businesses are home-based, and many of these small businesses have home office space that would qualify for the deduction", the home office tax deduction is underused. Entrepreneurial taxpayers are allowed a $5 per square foot deduction for home office space, with a 300-square-foot cap, so that up to $1,500 may be deducted.
Another lesser-known advantage through the Patient Affordable Care Act of 2009 is that a company with fewer than 25 full-time employees is eligible for a tax credit of up to 35% of health insurance premiums, through 2013. In 2014, the credit is scheduled to increase to 50%. However, part-time employees are partially counted, and average wages for full-time employees should balance out to less than $50,000 gross. A Platinum Tax Defender specialist notes that cautionary words about the complex nature of the forms to be filled out "is an understatement, and should be reviewed by a CPA or a tax attorney".
In light of these tax credits, Platinum Tax Defenders encourages self-employed and entrepreneurial taxpayers with delinquent returns to obtain tax resolution help. Not only are tax credits often underused, but IRS seizure of property may occur if taxes are not filed currently, or if large tax balances remain unpaid.
Platinum Tax Defenders has a dedicated team of 10 professionals (including tax attorneys, CPA's and former IRS agents) with a ten-year track record of stopping bank levies and removing tax liens. Most initial consultations range from 20 to 45 minutes, in which a qualified tax resolution professional can examine the specifics of the situation and offer strategies for dealing with the IRS.
For more information from Platinum Tax Defenders on stopping property seizure and back tax help, call 1-877-668-1807
tax-resolution.me