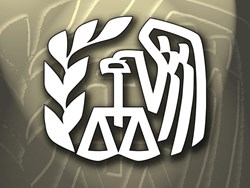 Platinum Tax Defenders reports: In January 2013, the Taxpayer Relief Act of 2012 passed, allowing some small business owners extra incentives for growth. 1-877-668-1807.
Los Angeles, CA (PRWEB) March 02, 2013
Up to 90% of Americans use tax preparation services, and the IRS would like to regulate that industry. In January 2013, Accounting Today reported on the "stunning blow to the Internal Revenue Service's efforts to regulate the tax preparation profession". According to Justice James Boasberg of the U.S. District Court, the IRS lost the case because of the attempt to regulate a profession for which Congress has not authorized the IRS to oversee. Platinum Tax Defenders outlines issues raised in the case, and encourages both solo tax preparers and individual taxpayers to research whether or not tax resolution services might be helpful in IRS communications.
An IRS argument presented to the District Court, in favor of its regulation efforts, is that non-attorney and non-CPA tax preparation specialists are under IRS jurisdiction, per an 1884 statute. The court's rebuttal was that the IRS misjudged their jurisdiction, since taxpayers are supposed to review their returns and take responsibility for the accuracy of those returns. "Essentially", said one Platinum Tax Defenders tax resolution specialist, "the IRS can't have it both ways. Either the tax preparer or the taxpayer has responsibility for what ends up on the return - both can't be penalized."
One of the Plaintiffs in the tax preparer case, Elmer Kilian, indicated that his solo business would fold if he were forced to pay for the fees, and computer equipment for calculating tax returns. He still prepares returns by hand, and only charges between $30 to $75 to his clients. His objection to the IRS regulations, which include an annual test and 15 hours of continuing education, is that the IRS already makes money on the PTIN (Personal Tax Identification Number) requirement. The IRS has not appealed as yet, but Elmer Kilian is confident that there's a good chance of the courts upholding the favorable ruling.
Platinum Tax Defenders:According to the National Society of Accountants, tax preparers usually charge under $250 for personal taxes (1040 and state forms), but there are varying levels of preparers. A CPA or tax attorney is already required to take continuing education classes and pay annual fees to keep their license. An Enrolled Agent has either had a five-year working history under the IRS or has already passed exams on tax codes. Some tax preparers have significant years of experience in business or interaction with the IRS, without having taken formal exams. Platinum Tax Defenders agrees with Consumer Reports' suggestion that taxpayers should ask qualification questions about experience before hiring tax resolution services.
Platinum Tax Defenders has a dedicated team of 10 professionals (including tax attorneys, CPA's and former IRS agents) with a ten-year track record of stopping bank levies and removing tax liens, and preparing quality tax returns. Most initial consultations range from 20 to 45 minutes, in which a qualified tax resolution professional can examine the specifics of the situation and offer strategies for dealing with the IRS.
 
For more information on tax relief from Platinum Tax Defenders on stopping property seizure and getting help with back taxes, call 1-877-668-1807 or visit http://tax-resolution.me/