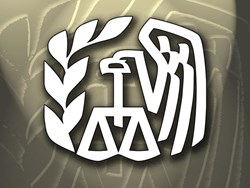 Platinum Tax Defenders reports: In January 2013, the Taxpayer Relief Act of 2012 passed, allowing some small business owners extra incentives for growth. 1-877-668-1807.
Los Angeles, California (PRWEB) March 05, 2013
Small businesses may have a reason to hire employees rather than contractors, after all. The IRS made permanent changes to its Voluntary Classification Settlement Program (VCSP) in December 2012, to spur business expansion. Temporary changes will last through June 30, 2013, to allow access for owners who have not yet filed 1099's for contractors within the last three years. Platinum Tax Defenders sees this as a positive move that may offset increased payouts for payroll in 2013, and suggests that tax relief services may further help those who struggle with back taxes.
Applications for the VCSP are certainly voluntary, which is why the IRS is "dangling the bait", as one Platinum Tax Defenders specialist noted. Even taxpayers facing an audit can qualify for the VCSP, although it cannot be an employment tax audit. Another audit disqualification is that the taxpayer may not be fighting a current court battle on worker classification, which can make tax relief services an attractive alternative. Tax relief often makes it possible for individuals and businesses to enter into negotiations with the IRS, even for severe back taxes, for a reduction of penalties and payments.
A closing agreement is a part of the VCSP deal. Essentially, it's a go-forward provision for employers to pay out payroll taxes for workers who really do act as employees of the business or firm. It's also a tacit acknowledgement by the IRS that many businesses claim workers as independent contractors, thus separating themselves from the burden of increased payroll taxes. A February Fox Business article pointed out that a 10% employment tax liability is rather a small price to pay for the double advantage of a waiver on penalties and interest, and employment tax audits on prior years. Signing on the dotted line is most likely a good decision in this case.
Platinum Tax Defenders: A full list of requirements can be found on the IRS modified memo, but the VCSP agreement includes a permanent repeal of the six-year statute of limitations on payroll issues, knocking it back down to the normal three-year period. Also welcome news is that employers who forgot to file 1099's can have that opportunity until June, so that no workers have to be paid under the table. However, as pointed out in Accounting Today, forgotten 1099's come with some penalties and a small increase. Instead of the low 10% payment for tax liability, employers must pay 25% of what would have been due during current-year taxes, and a partial penalty for three years' worth of unfilled 1099's.
FreeEnterprise.com suggests that this lowers VCSP value for employers - a signature is required for the IRS to ignore the past - but it may be best in the long run when balanced against full penalties and interest. Platinum Tax Defenders suggests that professional tax resolution may speed up the process of communication with the IRS, and prevent the cancellation of any current Offers in Compromise.
Platinum Tax Defenders has a dedicated team of 10 professionals (including tax attorneys, CPA's and former IRS agents) with a ten-year track record of stopping bank levies and removing tax liens. Most initial consultations range from 20 to 45 minutes, in which a qualified tax resolution professional can examine the specifics of the situation and offer strategies for dealing with the IRS.
For more information from Platinum Tax Defenders on stopping property seizure and getting help with back taxes, call 1-877-668-1807 or visit http://tax-resolution.me/