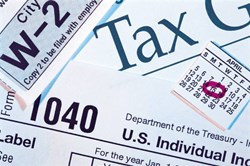 Platinum Tax Defenders helps business owners and individuals to take advantage f every tax dredit available to them, 877-668-1807
Los Angeles, California (PRWEB) March 12, 2013
Platinum Tax defenders explain the real meaning of the phrase "tax expenditures". Taxpayers keeping up with Congressional hearings on proposed tax changes may be confused by explanations about tax cuts versus tax increases, because these terms can be used interchangeably for quite different ideas. Cutting wasteful spending from taxes should be a unilateral goal, but not everyone agrees on how to reach it. Platinum Tax Defenders proposes that taxpayers laboring under back tax issues may find tax relief services a help, before changes are made to allowable deductions.
Jared Bernstein, Senior Fellow of the Center on Budget and Policy Priorities, defined tax expenditures in front of the Senate as both cuts and increases, "because while they are administered through the tax code, many serve the same function as spending programs". Later on, the definition simplifies: "ways of spending through the tax code…the largest category in the budget". He essentially suggests that nearly $1 trillion goes unspent out of tax coffers because certain taxpayers benefit unfairly from tax deductions. Capital gains and appreciated assets are under scrutiny, as are child care and education expenses. Proposed changes to one of the most-used deductions, mortgage interest deduction, may affect taxpayers' desire to upgrade or relocate to a new home in coming years.
At the same hearing, Russell Roberts of the Hoover Institute proposed that more energy be spent on eliminating "wasteful spending" than on eliminating roadblocks to reduced tax payments. The National Journal pointed out a stark divide between the two sides of the debate, with a quote from Senator Jeff Session: "Tax breaks shouldn't be seen as an untapped revenue source…eliminating a tax break is just a tax increase." Platinum Tax Defenders tax resolution expert encourages taxpayers to research existing deductions and current incentives to reducing their tax burden, suggesting that wasteful spending may include overpayment on taxes using outdated income assessments. In this case, tax relief may be a necessity rather than a luxury.
Regardless of interpretation on Bernstein's suggestions to Congress, he did mention a truth about the tax code. It "favors debt financing over equity financing…This incentivizes financial leverage which both helps inflate debt bubbles and leaves the economy more vulnerable to shocks when those bubbles burst." To many taxpayers, 'leverage' has become a dirty word since 2008, since debt has magnified any positive or negative equity (aka ownership) positions. A common-sense explanation of debt and leverage can be found at Betterexplained.com.
Platinum Tax Defenders president, Sherri Gastelum, points out that debt situations can be leveraged for tax relief, especially in creating an Offer in Compromise or in declaring a negative offshore banking situation. Tax resolution can become much easier when the IRS is shown by current accounts that the most they can expect to receive is much lower than original estimates. For those who have delayed filing taxes, or are unsure how to proceed with existing bank levies, Platinum Tax Defenders suggests that professional tax resolution services may be guide through IRS notifications and the continually changing tax code.
Platinum Tax Defenders has a dedicated team of 10 professionals (including tax attorney s, CPA's and former IRS agents) with a ten-year track record of stopping bank levies and removing tax liens. Most initial consultations range from 20 to 45 minutes, in which a qualified tax resolution professional can examine the specifics of the situation and offer strategies for dealing with the IRS.
For more information from Platinum Tax Defenders on stopping property seizure and getting help with back taxes, call 1-877-668-1807 or send an email to http://tax-resolution.me/.