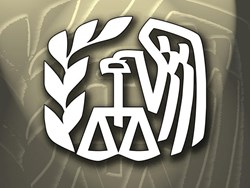 (PRWEB) March 14, 2013
Platinum Tax Defenders: The IRS seems to be actively looking for ways to build up the Treasury, including increased audits. A recent Kiplinger article commented on the IRS practice of auditing based on income level. Having an income below $200,000 generally means there's a one in 100 chance of getting audited. However, income earners of $200,000 or more have a one in 25 chance of an audit, and annual millionaires have more than a 10% chance of record-gathering. Platinum Tax Defenders maintains that taxpayers with higher incomes may benefit from professional tax resolution with an on-staff tax attorney, especially for those with back tax issues.
The IRS showcased their 2007 results by stating that they had made "strong progress in a number of key enforcement areas…critical to maintaining a fair, efficient tax system". There were 84% more audits of millionaires, and nearly 30% more audits of those making $200,000 annually, than the prior year. Even those with a $100,000 income had an audit increase of over 13%. Almost 4 million levies and 700,000 liens were issued on taxpayer property. S Corporations and partnerships were hit with a 25% audit increase. The same could happen again this year, with the IRS under pressure to perform.
In early 2012, Forbes also showed increased numbers of audit risk in 2010 to 2011 for $200,000 earners: 34% more. Only around 4% of earners in that category were audited. Platinum Tax Defenders says that there was a 24% increase for annual millionaires, so over 12% actually got audited. Kiplinger pointed out some red flags in November 2012, since income bracket alone does not automatically generate IRS interest. Forgetting to declare already filed reports such as 1099's, W2's and K1's is as bad as a failure to send in charitable contribution forms (8283) if giving exceeds $500.
Deductions for home offices and business expenses aren't as commonly known as rules surrounding passive losses on rentals. Real estate can be a gold mine or a fool's gold treasure trove, and tax time is no exception. Claiming up to $25,000 of losses "against your other income" vanishes somewhere between the $100,000 and $150,000 income mark, says Kiplinger - unless 750 hours of professional investment into real estate qualifies the taxpayer as a professional. Platinum Tax Defenders encourages taxpayers to obtain tax relief or resolution through a firm with a tax attorney, to aid in clear communication between taxpayers and the IRS. Unfiled back taxes can also be a significant red flag, and instigate unnecessary penalties and property liens.
Platinum Tax Defenders has a dedicated team of 10 professionals (including tax attorneys, CPA's and former IRS agents) with a ten-year track record of stopping bank levies and removing tax liens. Most initial consultations range from 20 to 45 minutes, in which a qualified tax resolution professional can examine the specifics of the situation and offer strategies for dealing with the IRS.
For more information from Platinum Tax Defenders on stopping property seizure and getting back tax help, call 1-877-668-1807 or send an email to info(at)tax-resolution(dot)me.