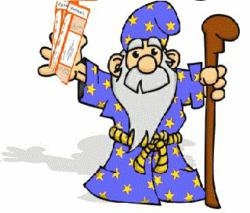 (PRWEB) March 25, 2013
The NBA regular season is coming to a close, and the NBA playoffs will be very exciting this 2013 season. The Spurs only have twelve games left to clinch the top spot in the west. The San Antonio Spurs are once again a top seed in the Western Conference, and have a chance to win another NBA Championship. The big three in San Antonio of Tim Duncan, Tony Parker, and Manu Ginobili are gearing up to make what could be one of their last playoff pushes. Fans have a great opportunity to attend every home playoff game at AT&T Center for great low prices. AT&T Center will be rocking with playoff excitement making it extremely hard for the opposing team to win in the playoffs. The Spurs only have four regular season home losses this season, allowing fans to watch winning basketball.
The Spurs are ahead in the West by two to three games over the Oklahoma City Thunder. If they are able to hold onto the top spot in the West they will most likely play the cross state rival Houston Rockets, the Los Angeles Lakers, the Utah Jazz, Dallas Mavericks, or Portland Trail Blazers, in the first round of the playoffs. San Antonio Spurs playoff tickets can be found on Whiztix.com for low prices. Fans can find seats currently for $36 to $56 dollars depending on the game. According to WhizTix if the Spurs are able to move on tickets to Spurs home games in the Western Conference Semifinals for $49- to $62 dollars depending on the game. For the Western Conference finals tickets can be found for $100- $134 dollars, and for the NBA finals tickets can be found for $293 to $331 dollars depending on the game.
About WhizTix:
Over the course of the last year WhizTix.com has been providing an affordable and efficient way to search for resold event tickets online. WhizTix has saved customers money on tickets for sporting events, concerts, and plays. To learn more about WhizTix check out WhizTix.com.