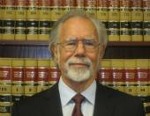 During the no cost consultation and case evaluation our Pleasanton criminal lawyers will hear what type of charges a person is facing
Pleasanton, CA (PRWEB) March 17, 2013
Pleasanton criminal lawyers at the Law Offices of Beles & Beles are experienced criminal defense attorneys. Robert J. Beles and Anne Beles are both Certified Criminal Law Specialists in California. Beles & Beles has been defending people accused of crimes in Pleasanton as well as all of Alameda and Contra Costa County for over 30 years. Beles & Beles and their team of experienced Pleasanton criminal lawyers are offering no cost consultations including a free case review to people currently facing criminal charges.
Pleasanton criminal lawyers say if a loved one has been charged with a crime it is important to seek experienced representation to provide you with the best chance to defend your freedom. The government will do everything it can to bring the maximum charges and impose the maximum sentence. Pleasanton criminal lawyers at Beles & Beles defend people accused of all types of felonies and misdemeanors including sex offenses, sexual assault, rape, drug charges, murder, attempted murder, bribery, fraud, assault, juvenile charges, weapons charges, identity theft, domestic violence, DUI, drunk driving and all other crimes in and around Pleasanton CA.
Fremont criminal lawyer Mr. Robert J. Beles has a track record of successfully representing clients in court and was the winner of a highly publicized triple murder case. According to Mr. Beles people represented by his firm are protected like a member of the family and the best experts, investigators and resources are used to build the best defense. "We are at the forefront of handling cases involving the overreaching powers of the state, and that is something that I am proud of," said Robert J. Beles.
"During the no cost consultation and case evaluation our Pleasanton criminal lawyers will hear what type of charges a person is facing, whether the charges are state or federal, how severe the crime is, the criminal history of the person being accused, and what part of the legal process the person is in. This helps us get a good understanding of the situation and helps us determine the best way to help a person," said Mr. Beles.
In addition to being experienced Pleasanton criminal lawyers the attorneys at Beles & Beles have had more success than any other law firm in the Pleasanton area defending people from being forced to register as sex offenders. Mr. Beles considers the sex offender registration required by Megan's Law to be particularly oppressive and he and his firm vigorously defend people facing the possibility of having to register as a sex offender.
In many cases the Fremont criminal lawyers at Beles & Beles have had charges reduced or dismissed. To learn more about the free consultation and case review being offered call them today. To learn more about the firm visit their website, see their videos or read their many positive online Pleasanton criminal lawyer reviews.
Beles A
4900 Hopyard Rd
Pleasanton, CA 94588‎
(925) 460-5400